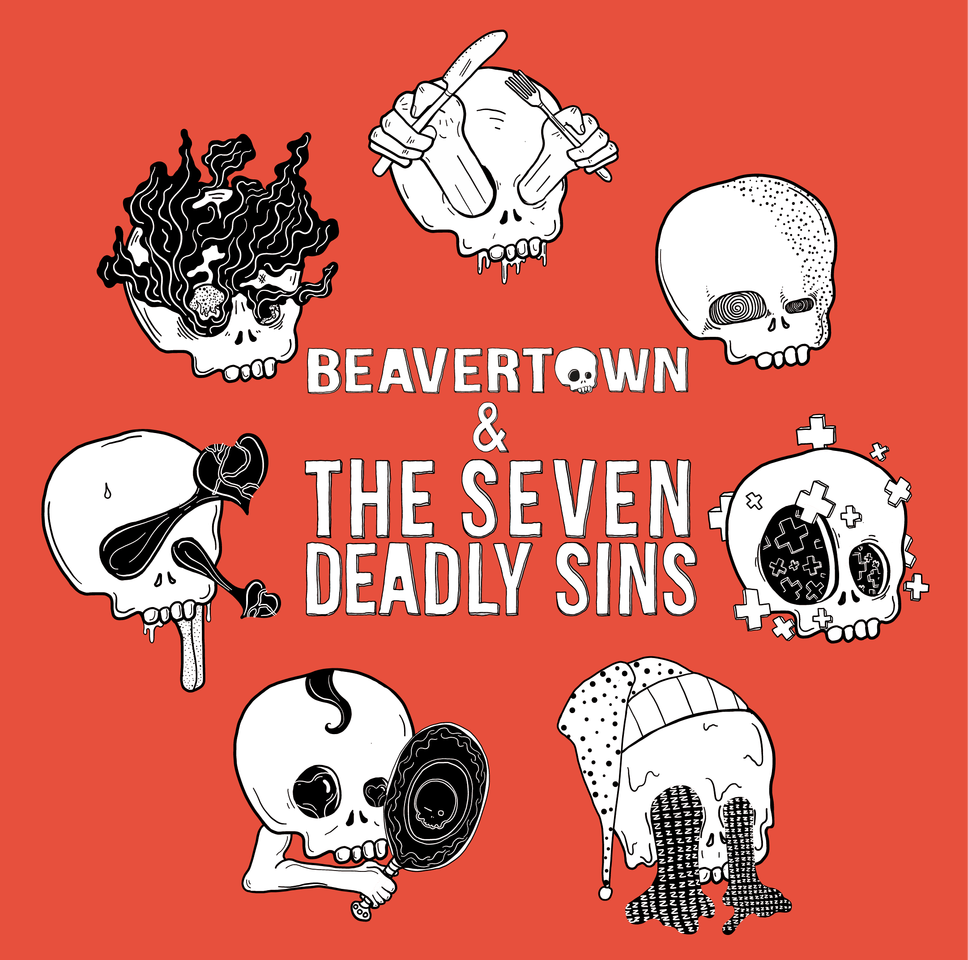 One year older means one year wiser – and yet we can still be led into temptation.
Lord forgive us, for we have sinned – 7 times no less. Fortunately for you, our transgressions have led to 7 tantalizing treasures for your taste buds to savour. On February 16th 2019 we are turning seven and we want you to come join us for some decadent debauchment in an afternoon of pure revelry.
In Beavertown Birthday tradition, we are collaborating with seven amazing breweries to celebrate seven years of Beaver all themed around THE SEVEN DEADLY SINS.
We have invited the following miscreants to manifest these deadliest of sins …
Affinity – ENVY
Wander Beyond – GLUTTONY
Beak – LUST
Vault City – WRATH
Burning Soul – SLOTH
Hale – PRIDE
Braybrooke – GREED
We will be asking them to bring a few extra beers each and, of course, there will be lots of Beavertown on tap. We're aiming for 34 different beers to be pouring across the brewery. Your ticket entitles you to entry to the festival, a free commemorative glass and all your beer for the day. Drinking is a hunger-inducing business, so we'll also have a bunch of great street food traders slinging their wares.
Download the full beer list and map here
So, come sin with us and help us celebrate, try all the beers, stuff your face and then do your best to dance the afternoon away!
Yours wickedly,
Team Beaver