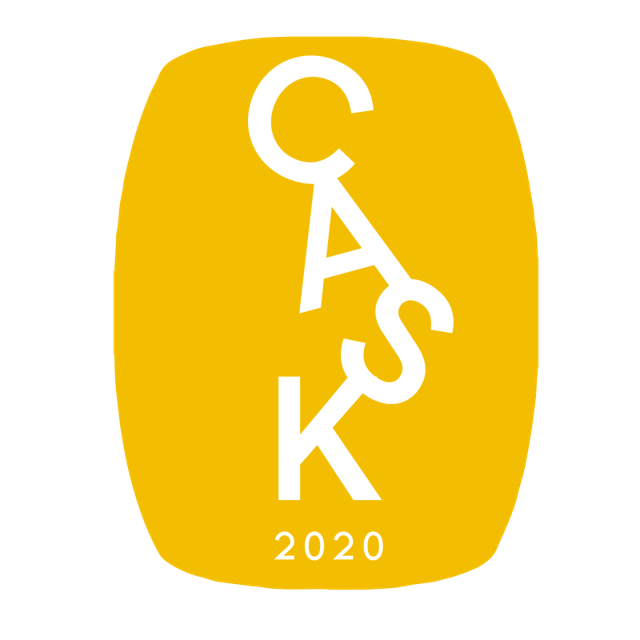 Welcome to the wonderful world of Cask.
Now in our third year, building on its successes and learning from our mistakes, we believe that the 2020 version will set even higher standards in beer festivals in the UK.
With a huge, barnstorming new venue with more seating, more world class food vendors and the same perfectly-curated beer list,we cannot wait to welcome you to Cask '20
Tickets this year will include…
Our all-new, one-size-fits-all festival glass and programme.
All of your beer! Depending on the ABV, beers will be available in thirds, halves and two thirds.
Access to all talks and special tastings at the festival.
Lifetime discount card for cask beer at The Affinity Tap, Bermondsey.
Breweries confirmed so far:
AFFINITY BREW CO.
ANSPACH & HOBDAY
ATOM
BEAVERTOWN BREWERY
BREW BY NUMBERS
BOXCAR
BRICK
BURNING SKY
BURNT MILL
DEYA
ELUSIVE
FYNE
HOWLING HOPS
LITTLE EARTH PROJECT
MAGIC ROCK
MARBLE
MOOR BEER
PARTIZAN
PILTON CIDER
PRESSURE DROP
SEVENTY ONE
SIREN
TIMOTHY TAYLOR'S
UNITY
VIBRANT FOREST
ZAPATO
Dates: Feb 21-22, 2020.
Friday 21st 17.00 – 23:00
Saturday 22nd 12:00 – 21:00
Venue: Copeland Park, Peckham