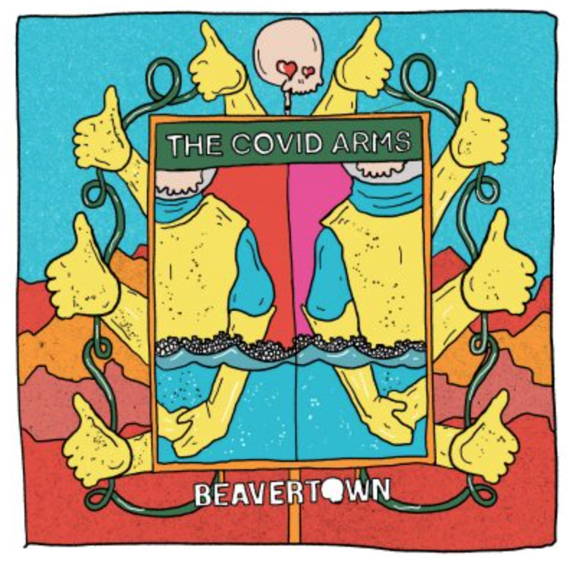 Enjoy some of the best comedy and entertainment out there from the comfort of your very favourite armchair. The Covid Arms comics will be streaming from their homes all over the UK.
Also, they've got a weekly competition for your chance to win some Beavertown beer. Keep your eyes peeled for this weeks competition.
The money we raise will be split between performers and the Trussell Trust.
THE ACTS:
Kiri Pritchard-Mclean
Josie Long
John Kearns
Jen Brister
TICKET INFO – BUY HERE
*Please note you will only be able to buy a ticket until 5pm on the day of the performance.*
The event will take place on Saturday 17th October 2020 at 7pm (UK time).
You can purchase a link to the live stream or alternatively join our 'front row' seats where the performers will be able to see and interact with you on Zoom (make sure you have a webcam and microphone).
Finally – please be warned that strong language will be used from the beginning and this may not be suitable for children.
HOW IT STARTED
Like the best ideas, this one started as a bit of a joke.
Jake set up 'The Covid Arms' as a virtual pub to hang out in with thirty or so friends when the real pubs weren't allowed to open anymore. Jess (Jake's sister) thought some live entertainment that people could interact with would be a good shout, so asked her friend Kiri if she'd do ten minutes of stand-up. Jake asked his friend Rosie too. We thought we could charge a quid or two and give the money to food banks.
Out of nowhere, Kiri started getting yes's from some of our comedy heroes. Suddenly we had an impressive line-up that was a bit too big for our Whatsapp Group. Our inaugural performance raised more than £13,500 for The Trussell Trust, and was watched by 3,000 people.
#CovidArms