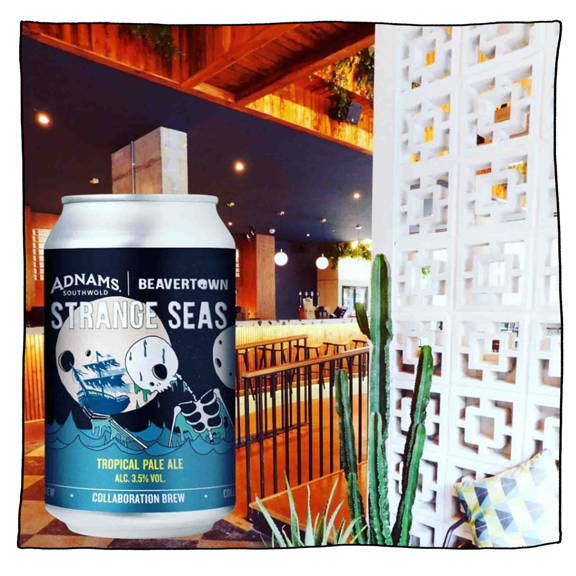 West Coast Weekender at Fugitive Motel, Bethnal Green – A food and drink festival inspired by west coast America.
Friday 11th Sept – launch of Strange Seas, 3.5% Tropical Pale Ale, A collaborative brew made with Adnams.
Friday includes a can giveaway.
Also, Live Vinyl DJ, The Monkey Stomp Blues, free Shuffleboard tournament, limited edition west coast Chef's Specials and classic film screenings. Covid mitigation measures to be in place.
Keep up to date on the evening HERE