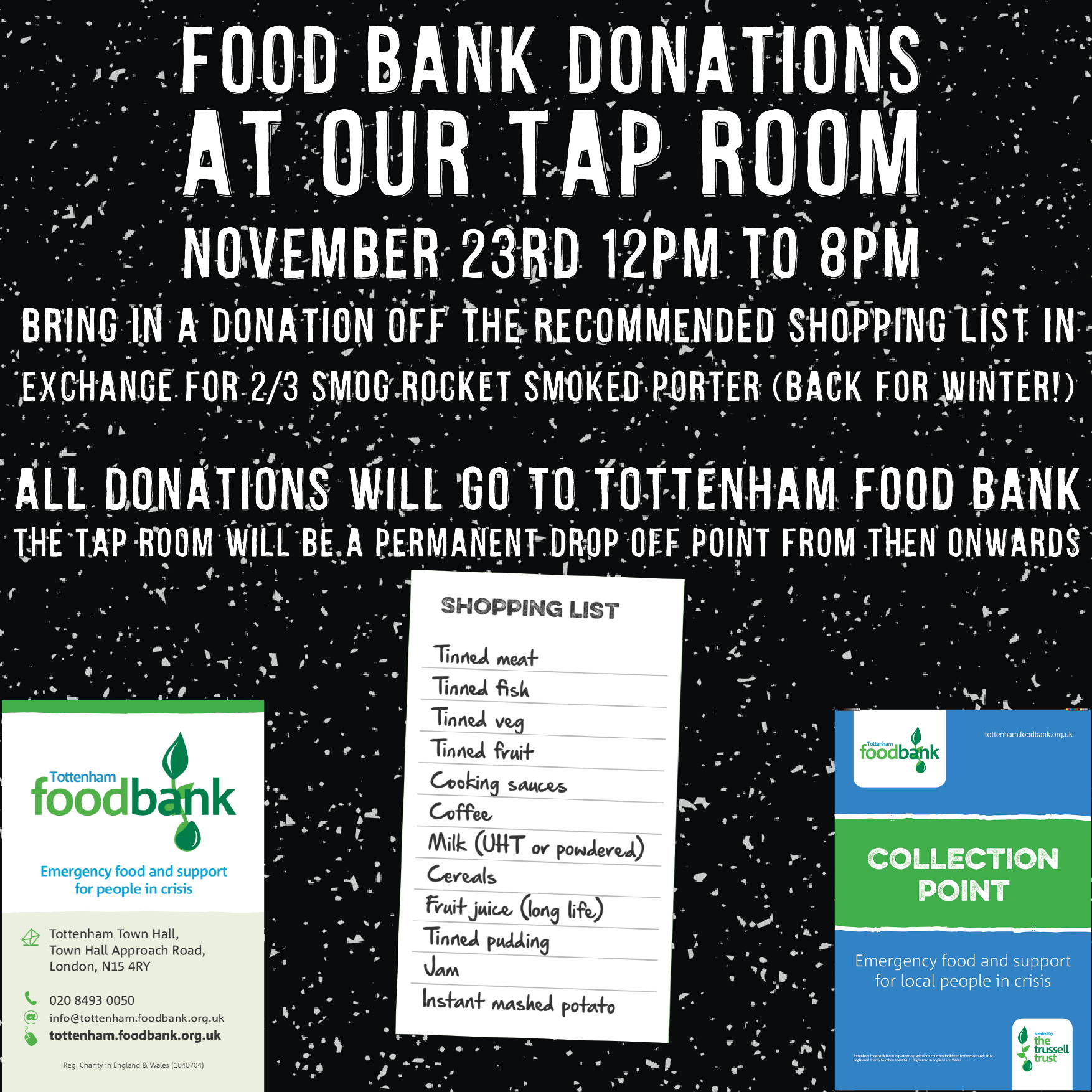 Beavertown are joining forces with Tottenham food bank to become a year round collection point.
To launch our partnership with the food bank we will offering each customer who brings a donation down on November the 23rd a 2/3 of Smog Rocket, Smoked Porter.
Head down between 12pm – 8pm on November 23rd to trade in a donation for a beer.
Please look at the recommended shopping list before donating.
To find out more information about Tottenham Food Bank & how you can help, click HERE