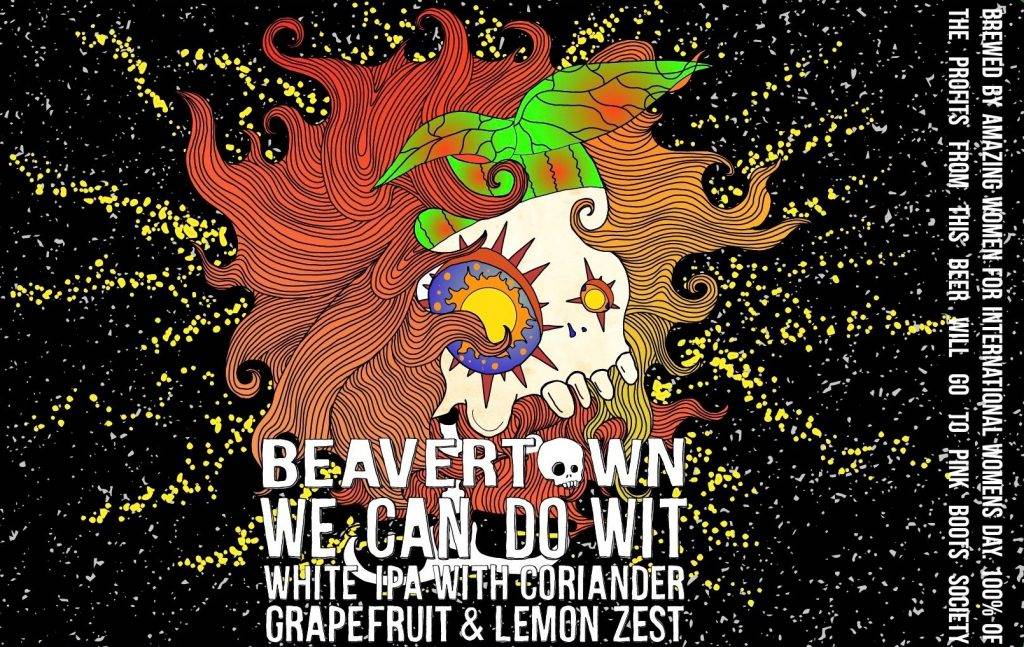 Here at Beavertown we don't need much excuse to brew up a special beer, but International Women's Day is something really worth marking so rather than brew one, we created two beers to acknowledge the importance of equality for all, and how this industry of ours is doing its own bits to address the gender divide that is still so prevalent in the modern world.

Brewing is still a male dominated industry, and here at Beavertown the guys still outnumber the girls but for us having women in the brewhouse, brewing the beer is just another normal day. 21 out of 83 current full time staff are women, 5 of which work on the brew floor and run our brew schedules on a daily basis, whether on the big kit here in Tottenham Hale, our Tempus kit or our new brewery in the new Tottenham Hotspur Stadium, but for us, and for them, International Women's Day is an important date to highlight women's rights and recognise that there is always more that can be done.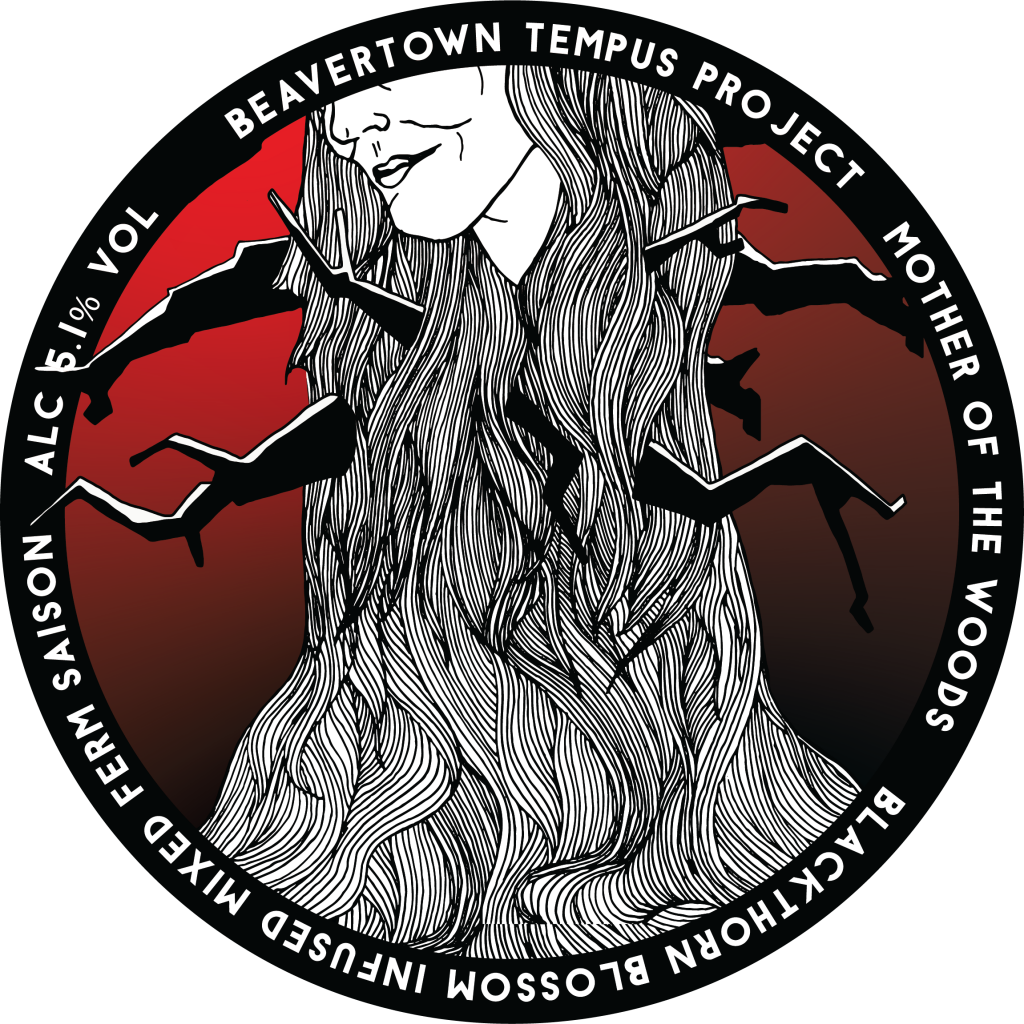 The two beers, We Can Do Wit – White IPA and Mother of the Woods – Blended Saison with Foraged Blackthorn, will both be available at the taproom this Saturday and all profits from the beers will be donated to two charities, the first being The Pink Boots Society – a non-profit organization with international membership which supports women working in the brewing profession, and the second being My Body Back, a charity supporting women and non-binary people to connect with their bodies, health and sexuality after experiencing sexual violence.

You can help both these charities by simply having a beer, so get down to the taproom on Saturday and do your bit.

So now for the beers themselves. Lidia De Petris, Brewing Manager and Charlotte Freeston, Tempus Project Brewer headed up the two brews and can tell you more about them and their own takes on the project.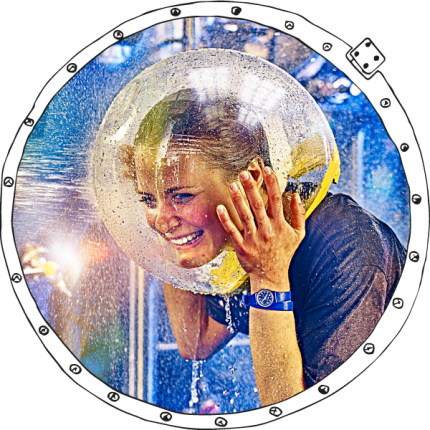 Lidia De Petris: We Can Do Wit – White IPA
Tell us about the beer:

We decided to brew a White IPA infused with coriander seeds, grapefruit and lemon zest, dry hopped with the awesome hop blend that YCH (Yakima Chief Hops, one of our main hops suppliers) had put together to support Pink Boot's Collaboration Brews for the 8th of March

We wanted to combine two different beer styles (Belgian Wit and IPA) that we all love, trying to find a good balance between their different characteristics. We therefore chose to propagate (using our propagator for the first time, freaking exciting! 😊) a Belgian Yeast strain we got from White Labs (who agreed to donate a part of their profits in selling these collaboration brews' yeasts to Pink Boots Society), infuse the wort with fruits and spices, that we found would suit best with the nice fruity and spiced notes we got from sniffing the hops blend, and dry hop it at the end of fermentation after having assessed the great flavour the yeast had produced.
What does International Women's Day mean to you as a woman in the beer industry?
Well, I would say that this is strictly connected to what Women's day means for me by living in our society. I know that one of the worst things that can happen when electing a day to 'celebrate' a certain occurrence is that it then gets used as an excuse to forget about the purpose of it during the rest of the year. I had the fortune to meet extraordinary women in my life, like my mother, my sister or my first head brewer, who reminded me every day how important our contribution is to our society, and now in particular to the brewing industry. The International Women's Day is still a great way of reminding all of us, about the lack of opportunities and rights women still have to face everywhere in the world, and take the chance to think about what still has to be done (also in our industry) to bring this injustice to an end, supporting women in achieving their life and work projects.
What is the Pink Boots Society?
Pink Boot Society is an International charity that focuses on connecting women in the beer industry and support their brewing education, both aspects being very important to me as well. Together with Sophie de Ronde and other great women of the beer industry PBS has created the International Women's Collaboration Brew Day (IWCBD), with the purpose of encouraging women to brew together, in order to make the world aware of their contribution to the beer industry.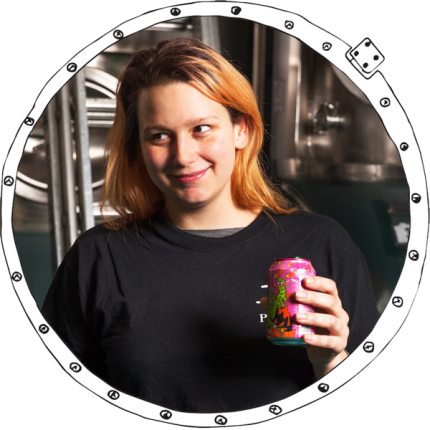 Charlotte Freeston: Mother of the Woods – Blended Saison with Foraged Blackthorn

The Unite International Women's Collaborative Brew Day brings women all over the world together to brew a beer inspired by that year's theme, and the theme for 2019 is Forage. Originally conceived by Sophie de Ronde, Head Brewer at Burnt Mill the brew day has been running since 2014 and grown year on year, bringing more women in the industry together and raising awareness for various charities supporting women all over the world.

After tasting through barrel stock and selecting a Bier de Miel and mixed fermentation saison blend we began thinking through foraged ingredients and started doing trials with the local blossom in the marshes. The delicate floral flavour and aroma of cherry from the Blackthorn blossom worked well with the barrel and it's symbology and use in witchcraft felt perfect to use for the International Women's Day blend. We picked blossom and infused the beer overnight before priming with local honey and keg conditioning.

Blackthorn is esoterically known as both Mother of The Woods and Dark Crone of the Woods as though its thickets create good conditions for other trees to grow, it is also known for its sharp thorns and is associated with dark witchcraft. It is fiercely protective, and is often used in spells of that nature.

We have chosen to donate to the My Body Back Project; a charity supporting women and non-binary people to connect with their bodies, health and sexuality after experiencing sexual violence.

"The project is essentially about women reclaiming power over their lives, their bodies and their choices, and we believe that feminism is the driving force behind our vision."
You can find more information and donate here: http://www.mybodybackproject.com/about
Check out our Taproom page for the rest of this Saturday's menu and see you at the taproom!