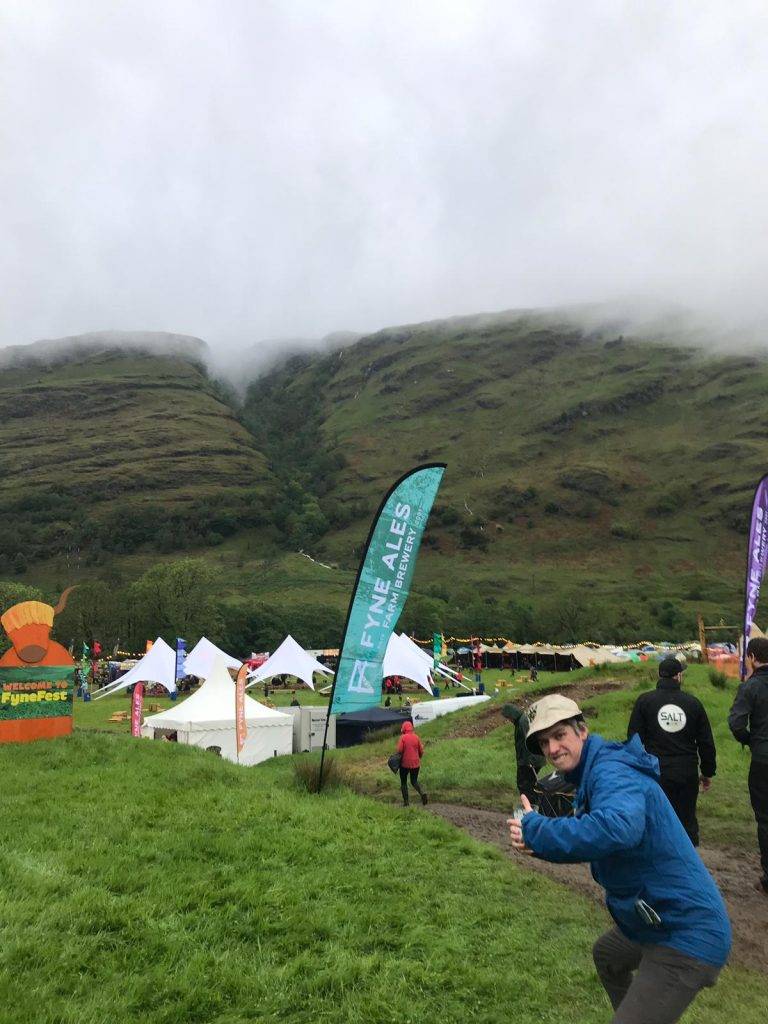 Fyne Fest celebrated its tenth year this year, taking place at the end of May in Cairndow, Argyll at the Fyne Ales brewery estate. It is a weekend of escapism, accompanied by the best beer, food and music from Scotland and beyond.
So how did Team Beaver get on in the Scottish Highlands?

Jonny Hamilton, Tempus Senior Brewer
What was your favourite beer you tried?
Fyne Jarl. It's been ten years of Fyne Fest and approximately ten years of Jarl. Pretty much the only beer I drank this year and last was this one. On cask. Always. At the source. There is nothing better than being with friends in the middle of the countryside drinking Jarl in beautiful scenery.

Best thing about the festival?
The remoteness. Very little phone signal, or plugs. The ritual of getting there, getting set up, putting the phone in the tent and having the craic with the other people from breweries that you don't see very often. Everyone who goes to Fyne Fest once, comes again and again, so you know the faces.

Also, swimming in the river.

Best local eating/drinking spots?
The only place we went other than the Festival, which is on the grounds of the festival in Cairndow, was Inver Restaurant. A now traditional Sunday treat for my friends and I, and a welcome return to normality, we like to finish up with getting spruced up in the river, finding the least dirty pieces of clothing, and feel fancy with a 3 hour lunch on the Loch. Glorious sea food, amazing service, beautiful settings.

Best afterparty place?
Our yurt and the surrounding tents were the base all pre and post festivaling. Cooking breakfast on our gas stoves, sitting around and drinking bottles of Tergenseer Helles, making many coffees, the yurt was the place to be.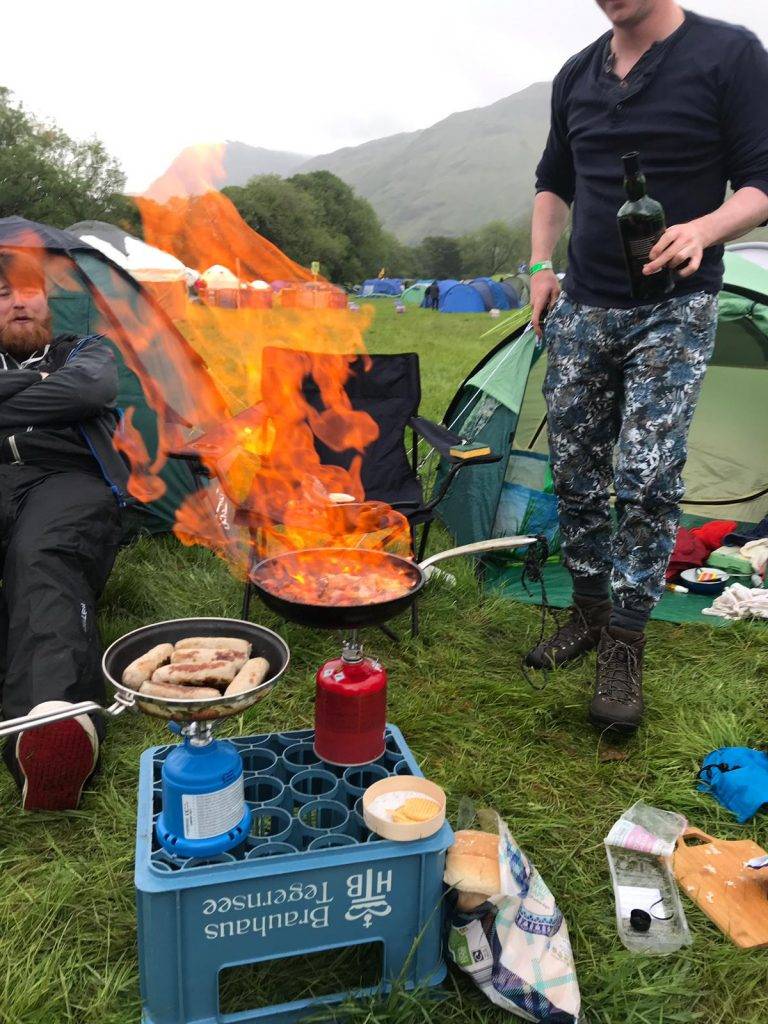 Try any local beer?

Fyne Jarl.

Have a chat with any other brewers?

The highlight of Fyne is catching up with other breweries from around the country, mainly the UK in this case. People travel far and wide for Fyne Fest and you can see why. Whether it's sharing beer around the campsite, or the panels (which I was both a part of and hosting, big up Pellicle Mag ✌🏻), it's always a good place to chat to our fellow industry folks.

Cian O'Connor, Lab Manager
What was your favourite beer you tried?

Going to second Jonny and say Jarl by Fyne Ales. It's a fantastic beer and you should never pass up the opportunity to have it on cask, from the source, as fresh as it's going to be. Delicious stuff.

Best thing about the festival?

The location. Despite the weather the location was absolutely stunning. For the half day we had sun it was just incredible. Nothing like swimming in the river and skimming stones to pass an afternoon. Especially with a few crispy bottles of Tergenseer Helles to quench the thirst.

Best local eating/drinking spots?
At the festival; I have to give a big shout out to the people at Fyne who fed us the most fantastic surf and turf on the Friday evening. Incredible beef and venison steaks from their farm, and an amazing spread of seafood from Loch Fyne itself, crab, scallops, mussels, each one more delicious than the last. Eating a steak with a wooden knife and fork was a challenge though. I also managed to cut myself whilst cracking open a crab leg, which is about the most middle-class injury I've ever sustained.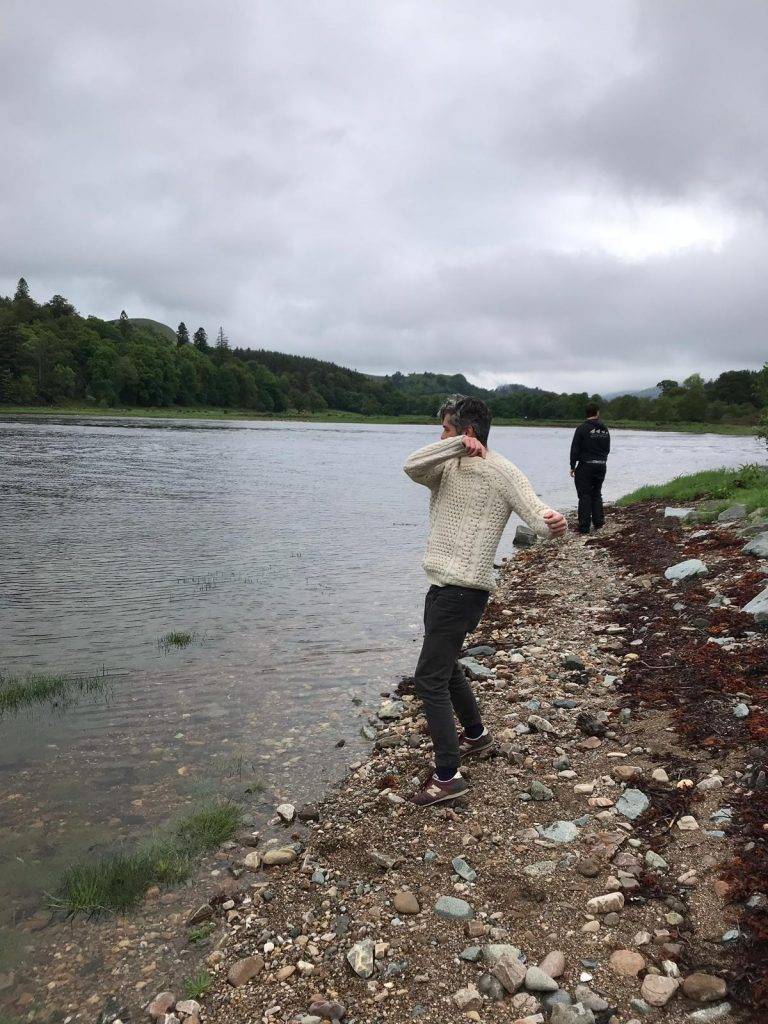 Also a special mention to the Oyster food van. Two for £3.50 is great value.
Especially when they're so fresh.Off-site; Inver as Jonny mentions. Amazing food throughout.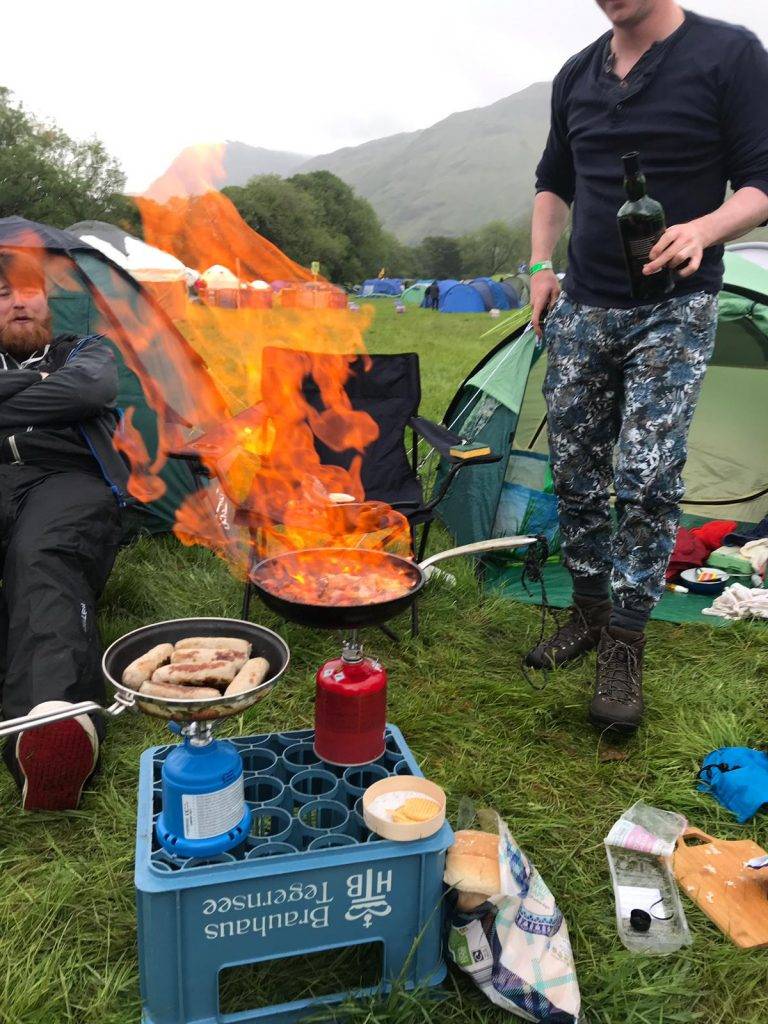 Best afterparty place?

We didn't stray too far from the tent for anything.

Try any local beer?

I pretty much just drank Jarl.

Have a chat with any other brewers?
Ran into one of the boys from Dead End Brew Machine while queuing in the rain to get our wristbands on the Friday. He gave me a delicious can of Imperial stout for my troubles. Which was just one small example of the type of people who go to FyneFest. All sound.

Overall it was a fantastic experience. I hope to go next year.

Jonny and Cian brought along a range of Beavertown Tempus beers, our Pink Boots Society collab We Can Do Wit and Bloody 'Ell blood orange IPA.