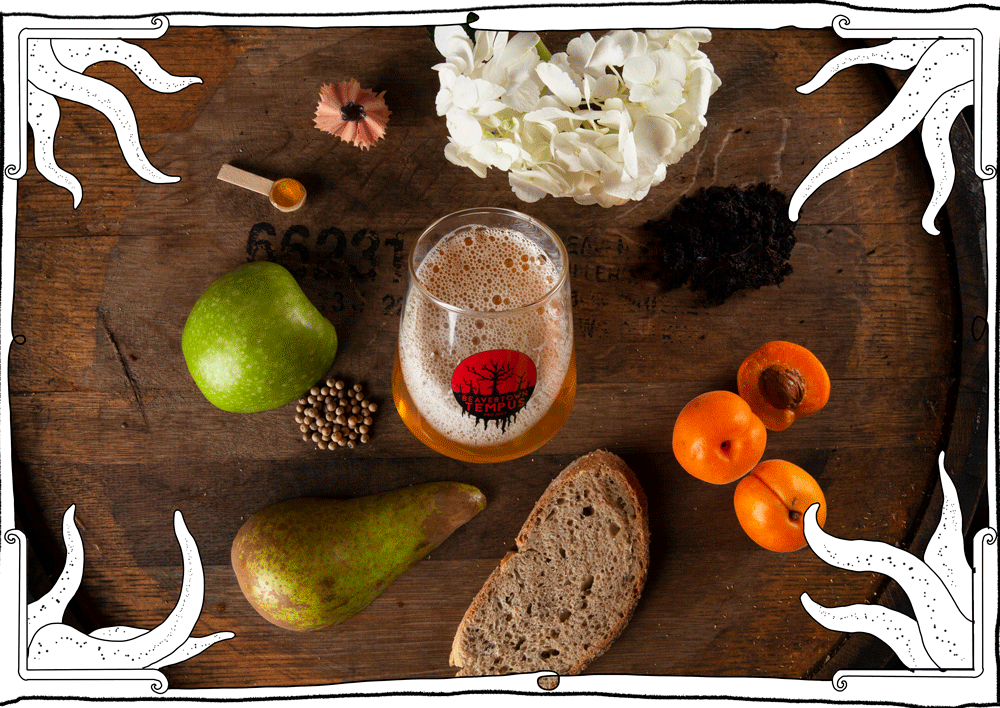 The Tempus Project was born out of Beavertown's natural obsession with experimentation. Experimenting with beers and styles is something we've done since forever. Our initial Alpha Series beers way back in 2012/2013 were our first attempts at playing around with styles. That experimentation gave us boundary pushing beers like Black Betty and Bloody 'Ell, but in those early days the beers were always what you'd call "clean". Brewed with recognised ingredients, fermented with lab tested strains of Saccromyces yeast. They were new and innovative, but also "safe".
As we grew we were able to find space – most of it taken up by the main brewery - but we managed to carve out a quiet corner, safely away from the big kit and those clean core beers and specials, to plumb in the original brew kit from Dukes Brew & Que and delve deeper into the alchemy of fermentation. Malt, water, hops and yeast is both a broad and narrow palette to paint with and this new space with our old original brew kit would allow us to colour outside of the lines, playing with the sources of fermentable sugars, using in some cases stale bread, in others, apples or grapes, along-side traditional malt, playing with the "flavouring" components, using bacterial strains, fruits or herbs to compliment or supplement hops and most importantly playing with the fermenting agent, the yeast.
We were no longer confined to utilising well behaved lab strains. We could explore naturally occurring yeasts, yeasts that create pronounced flavour transformations if left to their own devices, and finally in this experimental playful space we could also use time. When it comes to wild and barrel aged beers, freshness is a transient state, a flavour profile you move through and mature from as opposed to a peak of condition. We had begun to create beers that were much more organic. Much more alive.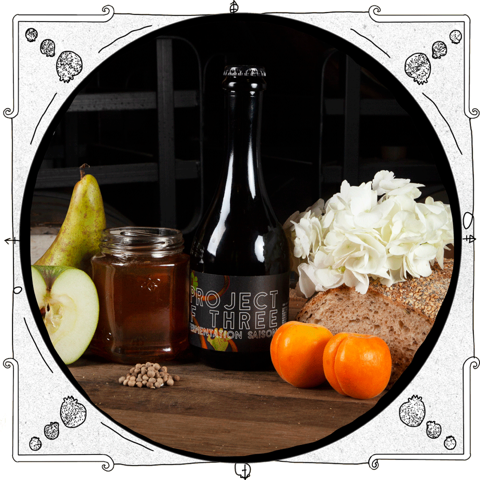 As Beavertown continued to grow our focus was drawn back to the main brewery, playtime was great, but we had work to be done and thirsty drinkers to cater for and Tempus sat, not dormant but hibernating.
It's now time to wake the slumbering wild beast that is Tempus and fill it with renewed purpose. Old Tempus took what we knew from our main brews and stretched it to its furthest point, using hops, fruits and yeasts from all over the world, bent to our will.
New Tempus will take the organic, living nature of wild beer and brewing to another level, giving The Beavertown Tempus Project a sense of place and terroir. From now on we are looking to brew and create with local ingredients, seasonal ingredients. Things we can farm, forage and collect around us, from British hops to local fruits to foraged flowers and herbs to that all important yeast. The beers will flow with the seasons, selecting ingredients when they are at their best, some for freshly infused beers for now, some to be preserved through the ageing process for when the abundance of harvest is over.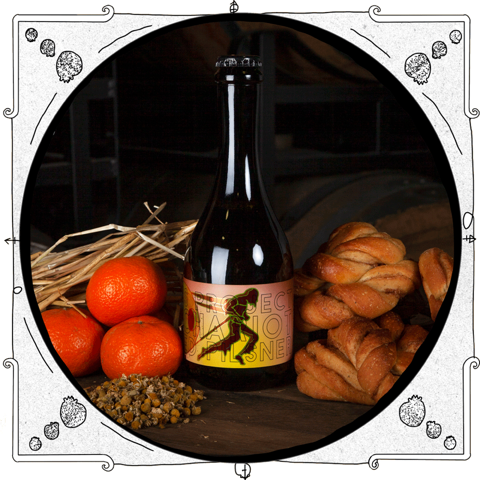 Now more than ever feels like a right time to re-vitalise our "slow" beer programme. With a year spent online, immersed in tech, going back to the earth, to things that take time, seems good for the soul.
Through the course of the year the Beavertown Tempus project will bring you at least 12 beers. 8 of which will be seasonal one-off releases and 4 will be brewed on a regular rotation and available year round. 2 of these 4 beers are the ones we will be bringing to you first. Rule of Three, a mixed fermentation Saison and The Chariot, a Bretted Pilsner. These are great stepping-stones into the world of Tempus, and two beers that bridge the gap between the recognisable crowd-pleasing styles you expect from Beavertown to the wide, wild palette that Tempus has to offer as we take you on a journey away from beer as you know it.
In the future expect the kind of flavour exploration you would normally find in natural wines, ciders, shrubs and kombuchas alongside some more historical ale styles. With tart sourness and high acidity to sweet, rich maltyness, from umami savoury to funky and farmyardy. Woody, to toasty, to smoky, to floral to herbal. There is a lot to discover, and a lot of flavour you never expected to find in a beer, but if you give us the time, and your tastebuds, we'll open your palates and minds to just some of what beer can be.
For more updates on Tempus Project beers, follow us on Instagram .
Shop Tempus beers here.