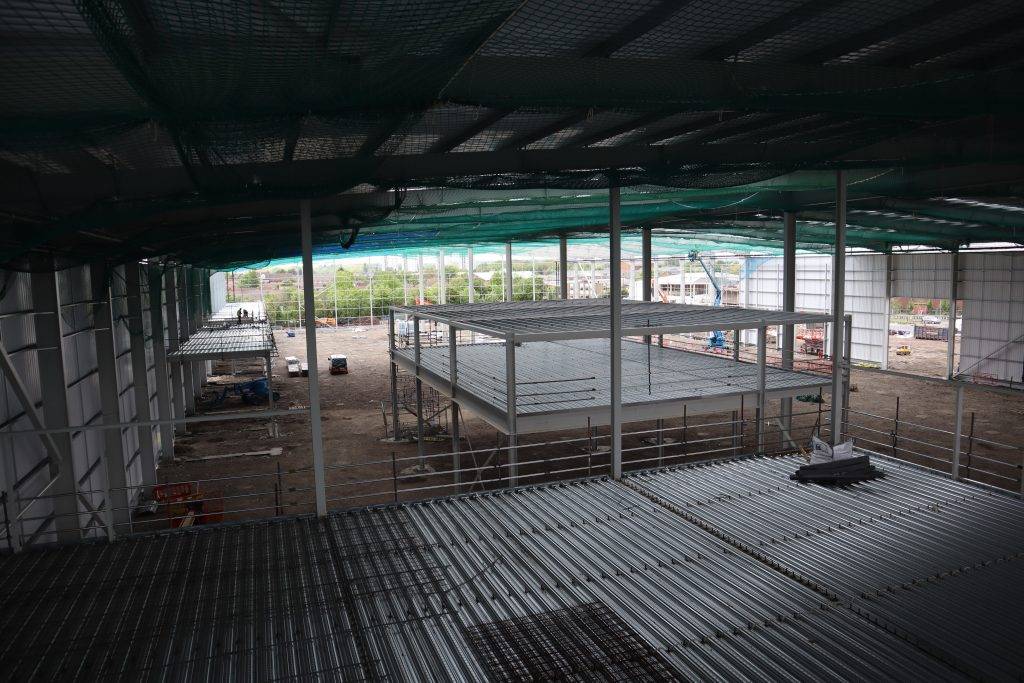 Remember that blog post detailing the exciting plans we had for Beaverworld? Well, they're starting to take shape. The bare bones of Beaverworld, a funfair of fermentation and good times, are now standing along the River Lea Navigation in Ponders End. While the building may only be a skeleton, it's still quite something to behold.

Logan Plant shares where we're at, what will be there and what we're not leaving behind with the move.

Are we on track for March 2020?

LP: Yes, the old warehouses were demolished back in November/December time, and they started building the initial foundations early this year. It was only eight weeks ago that they started to erect the structure. Our handover is still set for the first two weeks of August, then we officially get the keys and start putting in the equipment! So the brewhouse and fermentation vessels will start to arrive then. Then we get completion and full handover to the site in September.

October time we will hopefully start building the office fit out, and in January 2020 we should see the first transition and migration of the team in Tottenham Hale up to Beaverworld. March 2020 is still penciled in as the first brew day and we're right on target to hit it. The builders have had great weather, they've been smashing it out of the park and the building has come up really quickly. Then, hopefully, I'd love to have an opening party next year in either late April or May. A big weekend of events with music, food, obviously beer, and loads of fun and games.

What's the scope of the project, has it changed from the original plans?

LP: The main site itself is 6 acres, and the warehouse is going to be just under 130,000 sq. ft of internal space. Within that there's 12,000 sq. ft of visitor center and experience, plus 8000 sq. ft for Team Beaver to use for office space, breakout areas, a gym, canteen, kitchen etc. The external space that looks on to the river is about another 5000-6000 sq. ft, which will be utilized as an outside drinking space, areas that we can turn into festival or gig space, all that kind of stuff.

I really want to hook into the local community in Enfield and perhaps start a monthly or bi-monthly market. There's a really proud local community up there and no doubt there's some amazing producers and probably amazing markets going on already, so I would love to create, pull in and work with those guys to give them another platform. There's no reason we couldn't invite local traders from Tottenham as well and have them come along in the crossover from Lockwood to Beaverworld.
In terms of the actual kit; it's a 150 hectolitre (HL) brewhouse, brewing 11-12 times a day. So ideally we'll be brewing a capacity of 500,000HL annually, which is about 88 million pints a year! The first phase of fermentation vessels are going to be all indoor 150HL tanks, 300HL tanks and 600HL tanks. The outdoor tanks will be phase two, and they'll be 900-1200HL, meaning we can brew about 4-6 times in them.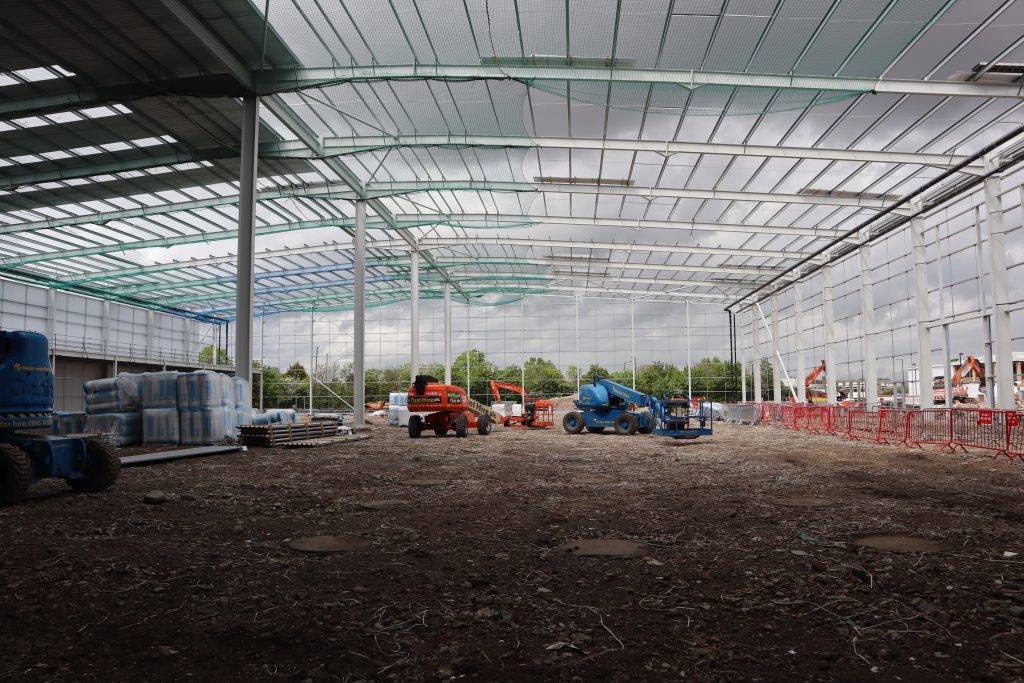 I want to make the visitor center the best brewery experience in the UK – and that's the word, experience – not just a taproom. As soon as you walk in you'll be hit with a sensory overload, you'll be immersed, distorted and primed for the best beer experience of your life.

With space for 800 people internally, there's going to be three main bars each with their own unique style that brings the iconic designs of our Creative Director, Nick, to life – think skulloons and UFOs. We're also putting in a kitchen, so you can grab a bite from a host vendor with your pint.
What people might not know about the new site is that it looks over some amazing views of the River Lea, reservoir and Epping Forest. We're putting a balcony in place for people to relax in the sun with a pint and watch the canal boats go by.
Alternatively, you'll be able to grab a cold one from the bars overlooking the brewhouse and take in the entire process of what it takes to create the beer in your hands. I think that's pretty incredible, and I can't wait for people to see how hard we work behind the scenes to make our delicious beers the best they can be.
As part of the visitor experience we're going to be running the Beaver School, which will fully immerse and educate drinkers on the world of Beavertown and brewing. You'll be able to get a closer look at exactly how our beers are made on brewery tours and a deeper insight into our history. Expect to be a Beaver connoisseur by the end of it!
Trying to get our personality across is key as well as making sure we're not being condescending about our passion for and knowledge of beer. We want to pass that on to people so that they come away with an understanding of what, where and how we're doing things, as well as who is doing it. I've always said: how do we make Beavertown more than just a beer? I think Beaverworld gives us that. What we do here at the taproom is brilliant, it's how you create a relationship with our 'Beaver Believers' and therefore longevity in the market. With Nick and the designers that we've got on board, they're going to bring each area to life as much as possible.
Really, we're only moving up the road. As well as being a short walk from Ponders End station, Beaverworld is right next to the public footpath on the canal so it's easy to reach if you fancied taking the scenic route. We want to encourage any curious passersby to come in and have a look when it's up and running – I reckon it's going to be hard to resist!
What is going to change about how we brew?
LP: From a brewhouse perspective, the technology is a lot higher than the specifications we work with currently, so it's going to be a lot more automated – meaning a more efficient brew day for the brewers and the whole team. Therefore, the quality of the wort that we produce with be of a higher level, because the tech used in the brewhouse allows us to extract more efficiently. The hop dosing that we us is also going to be a lot more efficient and high-tech.
The packaging equipment, which is probably the most important bit, is second to none. The tech we'll have there means we can package beer with minimal amount of oxygen uptake, which means when our beer is on the shelf it's staying fresher, tastier and more stable for longer. We've really invested in technology and quality.
The process itself – the hopping rates we use and that kind of stuff – will more than likely stay the same but will be more efficient and a hell of a lot easier for the team.
How did you feel seeing the beginnings of Beaverworld?
LP: Honestly, I nearly shed a tear. Very often because things have moved so fast in our life span as a brewery sometimes it's hard to poke your head up and look at what's going on around you. I hadn't been up to the new site for about two months; before they started to erect the structure. They'd demolished the old buildings, so I'd seen it flat and could sort of visualize what was going to happen, but really it was just a big field. To suddenly go up there and stand within it was pretty awe inspiring.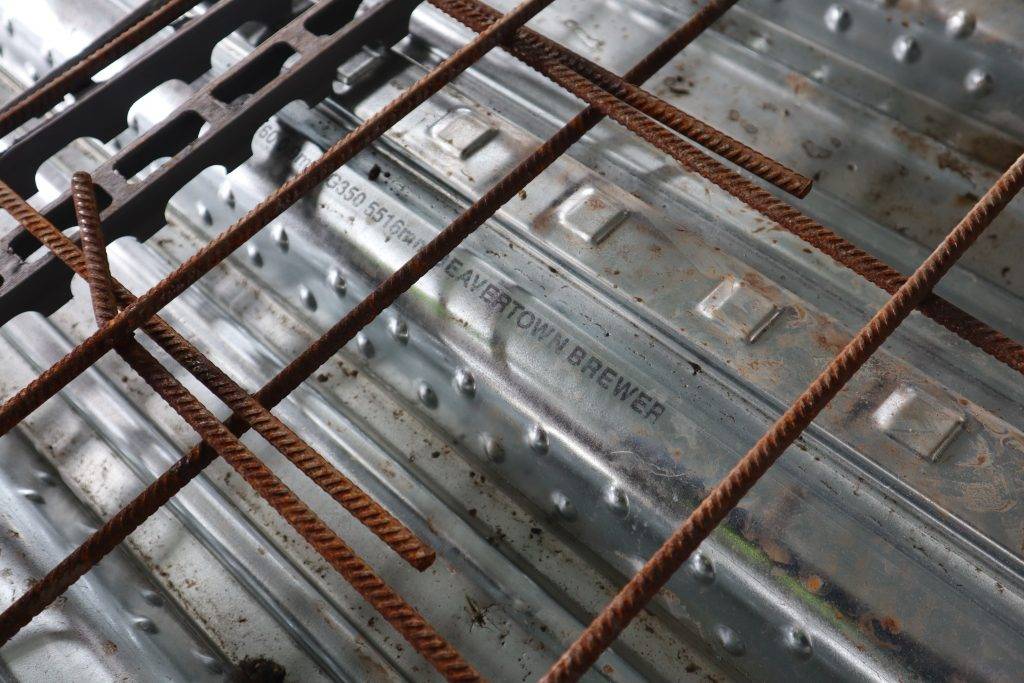 I had flashbacks to starting in the cellar at Duke's where it was just me and a couple of other guys helping me package – you could barely stand up in that cellar! Honestly, it was 185cm tall and I'm 186, then to go into a place where it's 14m tall, 120 long and 60m wide – it's just ridiculous. To stand there and understand what we can do, how we can do it and what it's going to be in a very short period. The planning has taken three years to get to this point, so even then it all just dawns on you. You start to look back and think about everything you've gone through over the last three years and what an amazing journey and opportunity we've created. It's pretty emotional.
What's going to happen to the Tottenham site?

LP: Lockwood is going to stay exactly the same, particularly for the first year. We're going to be brewing pretty much flat-out to maintain production in the crossover from moving up to Enfield. Thereafter we want to use it as a research and development stimulus center. We'll still brew, and we will be brewing smaller seasonal batches and one-off collaborations. Maybe we'll entertain different accounts, distributors or importers as they might want a certain type of beer that we work with them to create. It gives us a massive range of flexibility.

Likewise, with the Tempus Project the dream would be to keep that unit (which is about 10,000 sq. ft, Tempus has about 3000) and build that out as a category within craft beer. At the moment within America sour and wild beer has a big reach but in the UK it's still quite small, so for us to be at the forefront of that and defining it would be our next mission. We'll still have the ability to can and keg in Tottenham, and to really brew until our heart's content so we can continue to to stimulate the market.

—
Exciting, right? The backbone of everything we do has always been based on stimulating the drinker as much as possible and pushing great beer to new realms like never before. From a tiny cellar in Duke's to the ultimate brewery and entertainment experience, we couldn't have done it without you. You're as much a part of the bones of Beaverworld as we are.