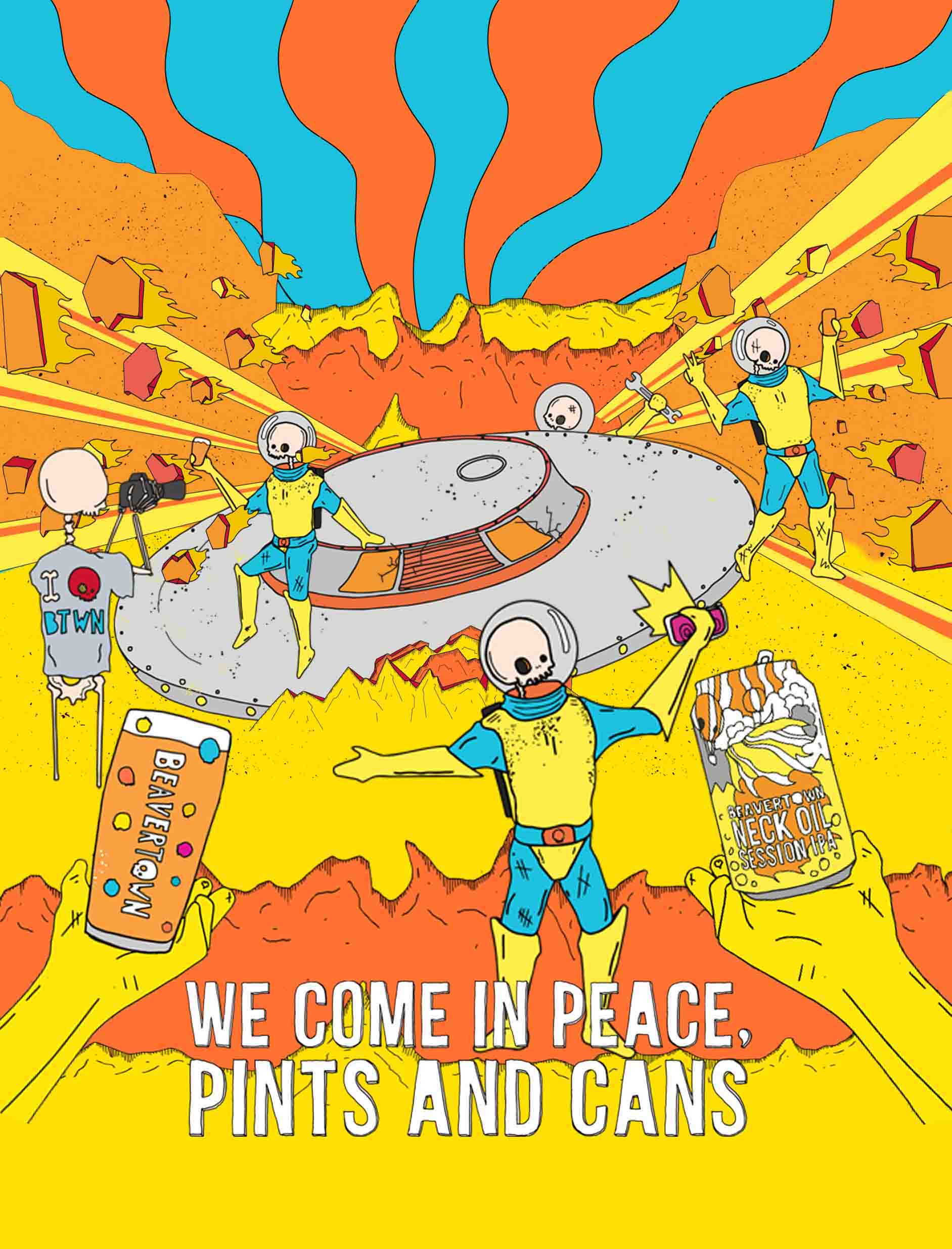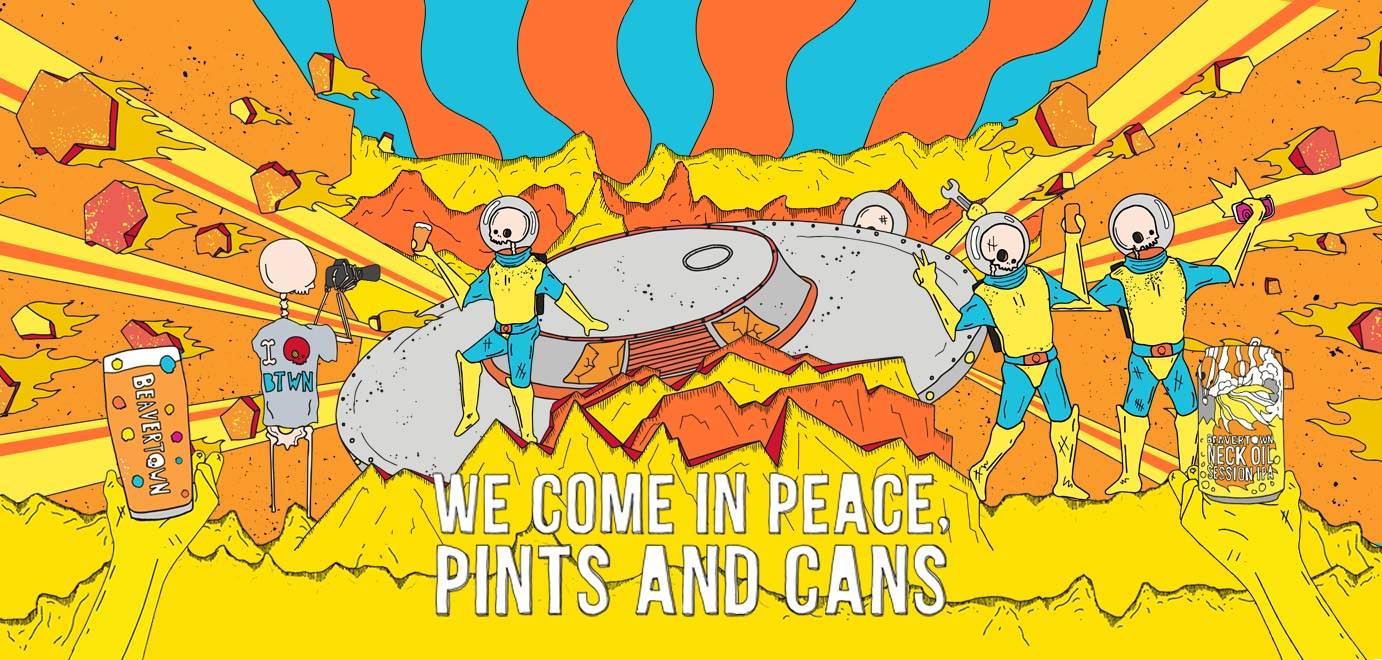 Neck oil is our go-to anytime you want a beer…beer. It's down-to-earth, always refreshing and always easy to drink.

The light and zingy taste of Neck Oil is the perfect place to start your craft beer journey. We've created a perfect balance of hop flavours to deliver an extra special taste.

The name Neck Oil comes from our founder Logan fondly remembering his grandad stating he was off down the pub to 'oil his neck' with a pint.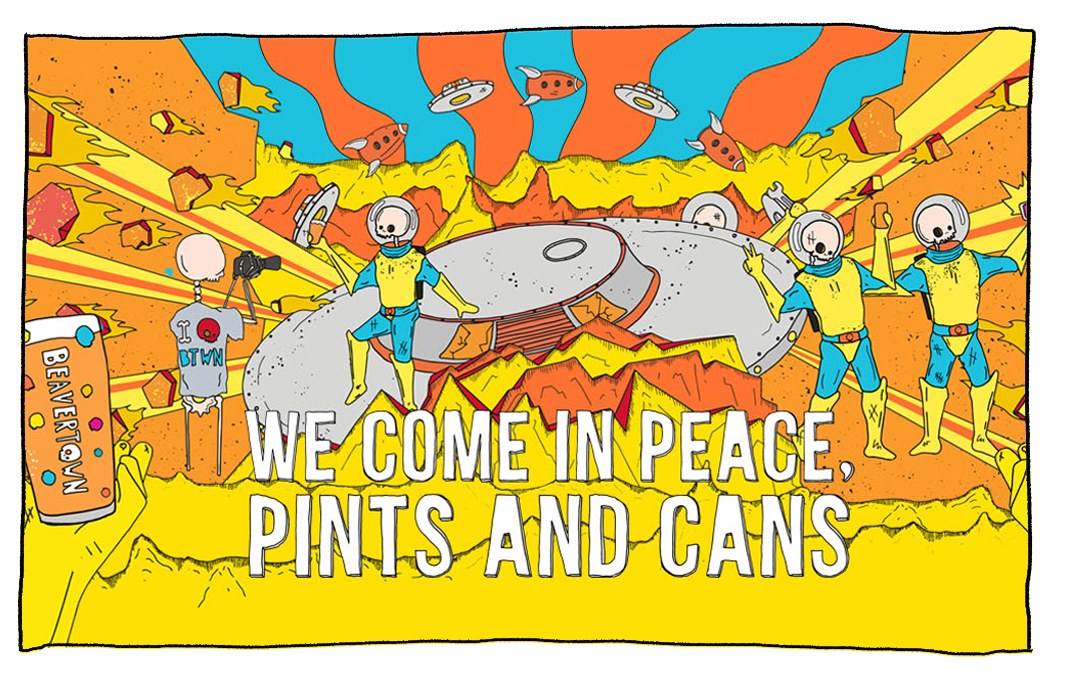 We're here and we're bringing good times and out-of-this-world beer.
We want you to get curious - try new stuff out, share ideas, talk, listen, laugh, have a bloody good time and get the most out of every moment. So, join the Beavertown invasion today! Everyone is welcome and make sure to bring your mates.
Look out for us invading spaces near you this summer, in fact, strange things may already be happening…
Evidence Builds of UFO Existence...
Footage submitted from across the UK reveals strange occurrences of possible extra-terrestrial interventions at a local pub and park. Our sources have revealed that these encounters, whilst daunting, left them with freshly poured pints and a firmly pumped ball, respectively. Are these other-worldly visitors trying to help or are they a nuisance?