Returns
Please note: you can only return clothing items, not beer. If you have an issue with your beer order, please contact our customer service team at webshop@beavertownbrewery.co.uk.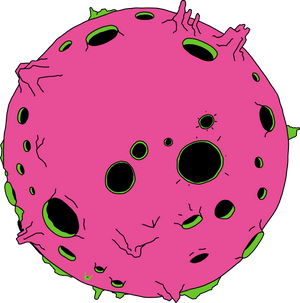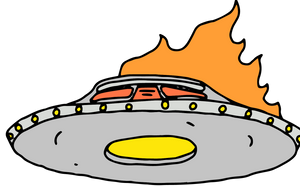 Returning an unwanted item
Clothes can be a lot like jetpacks. Sometimes you buy one on a whim, and then only realise when you take it for a spin that you've made a terrible, terrible mistake. We get it.

So, as long as the item is still in its original condition. Subject to terms and conditions of course.

Please always check the product information section on our website for the item you have ordered, to see whether the item is returnable.

You have a BREEZY 28 days from the day of delivery or the day the order becomes available for collection to return an item to us for a refund. The refund will then be issued to your original payment method.

We aim to refund you within 15 days of receiving the returned item.

If you start the returns process for an item during the above timeframes but you can't then return it to us for some reason within the 28-day time period, due to extenuating circumstances, then please get in touch and we'll try and sort it out - but any refund will then be at our discretion.

Anyway, long story short, we couldn't return the jetpack as it was in tiny little pieces.
Original Condition
Please feel free to try on an item, just as you would in a shop or inter-planetary department store, BUT please don't wear it for longer than that.  
All items are inspected [by teams of inspectors] on return. In order to receive a full refund, all items must be returned to us unworn/unused and in the same condition you received them. This includes the original packaging with all tags and labels attached. 
If an item is returned to us damaged, worn or in an unsuitable condition for re-sale [claw marks, laser burns etc] then we won't be able to give you a refund and we may have to send it back to you (and ask you to cover the delivery costs). Nightmare. 
Responsibility
Returned items are your responsibility until they reach us, so please make sure they're packed up properly and can't get damaged on the way [ie during the hyperjump / on the A72 etc.]. 
As the parcel remains your responsibility until it arrives back to us, please ensure that you get proof of postage in case you need to contact us about your return. 
Want to exchange an item? 
Here's a ticklish problem. We're don't offer exchanges. All returned items will be refunded once they arrive at our warehouse. Need it in a different size or colour? Simply place a new order!
What will be the cost of my return? 
Well, brace yourself because you will need to cover the cost of your return postage and ensure to obtain traceable proof of return through our returns portal.

Now unbrace yourself because the postage cost is only £2.80, which will be deducted from your refund amount once your return has been received by our team.

Onwards and upwards!