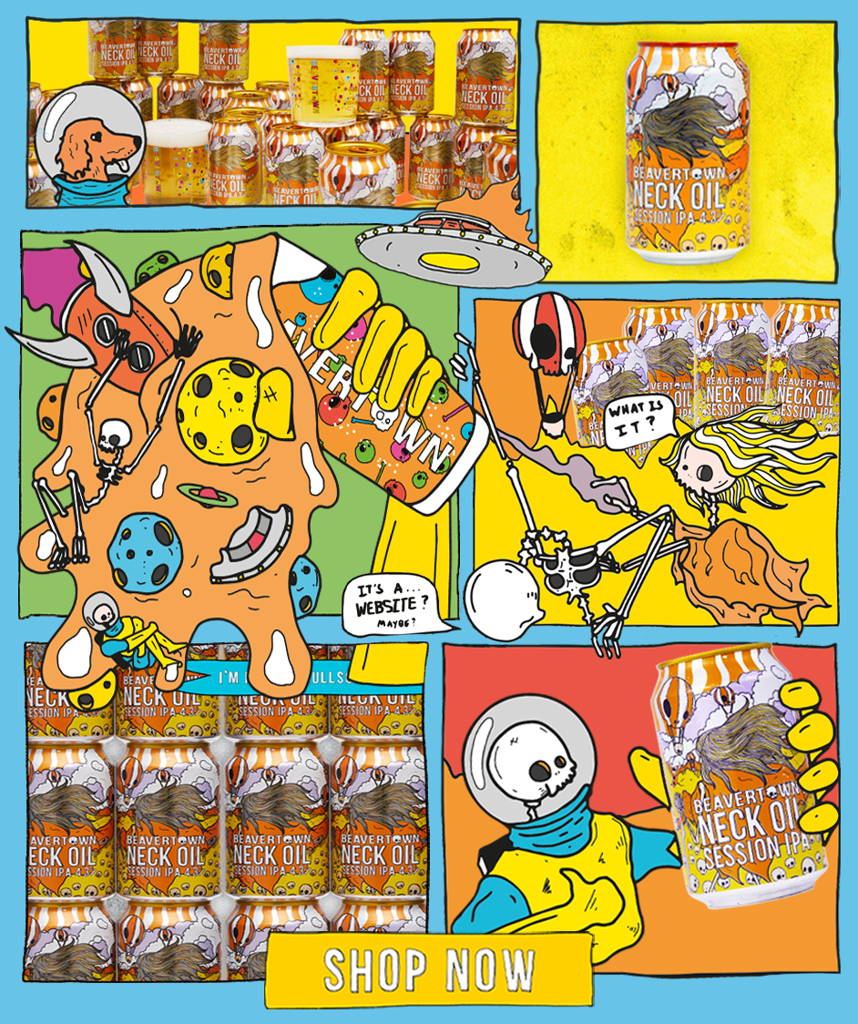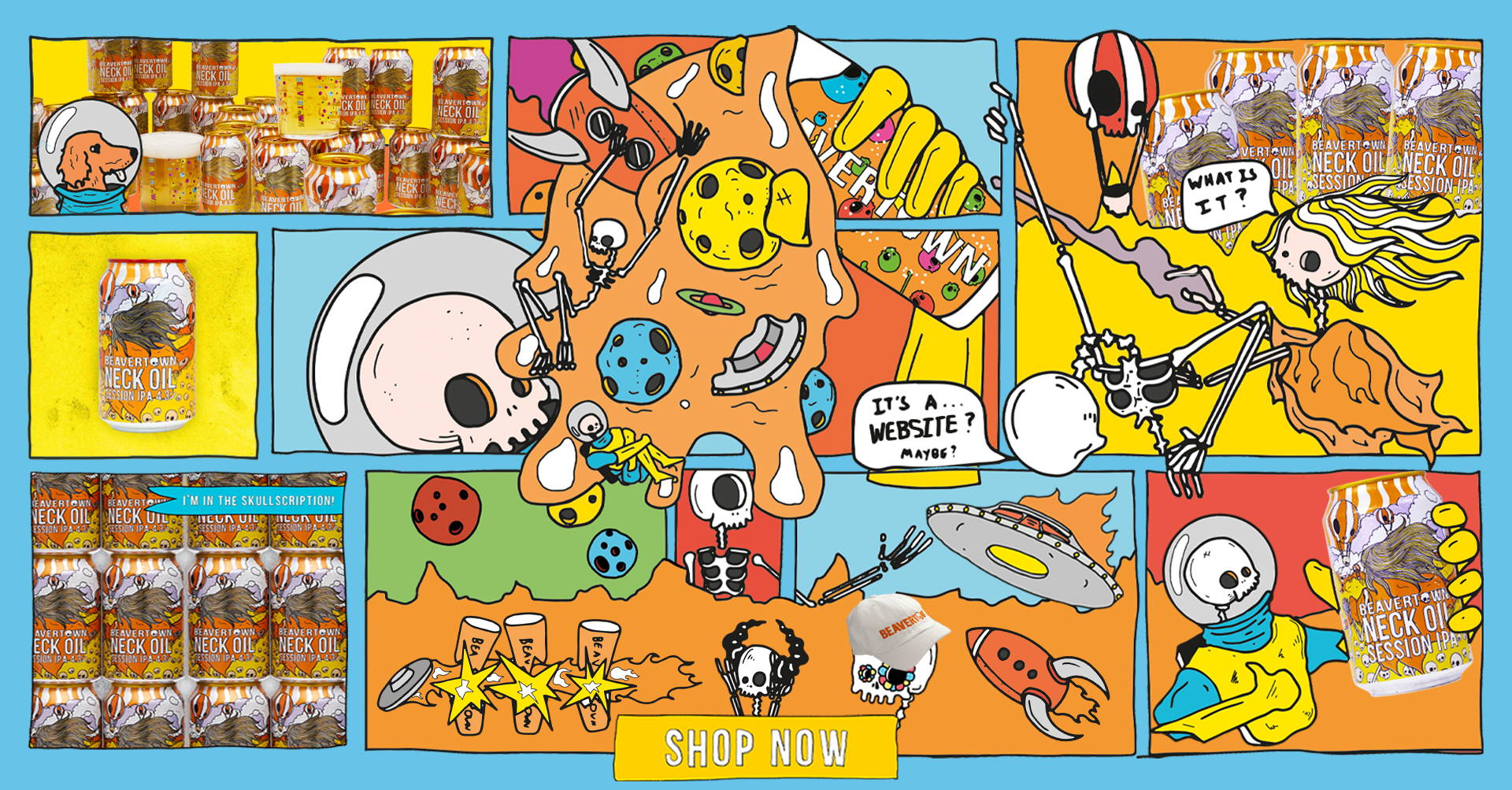 We're here to bring you beer (it rhymes)! 45 million pints a year to be precise. That's the equivalent of just over 10 Olympic-sized swimming pools. Imagine swimming in all that?
Anyway...check out all the cool stuff below. Basically lots of out-of-this-world beer drank on Earth (there's a running theme here, did you notice?).

Beavertown Brewery - London Craft Beer
Congrats, you've scrolled right to the bottom! In case you didn't know, we're Beavertown Brewery. Craft Lager, IPAs, APAs, no-alcohol, low-alcohol beer and everything in between can be found here…and when we say everything, we mean everything (we also have a Taproom, how cool). Have a little browse, go on, it's fun.