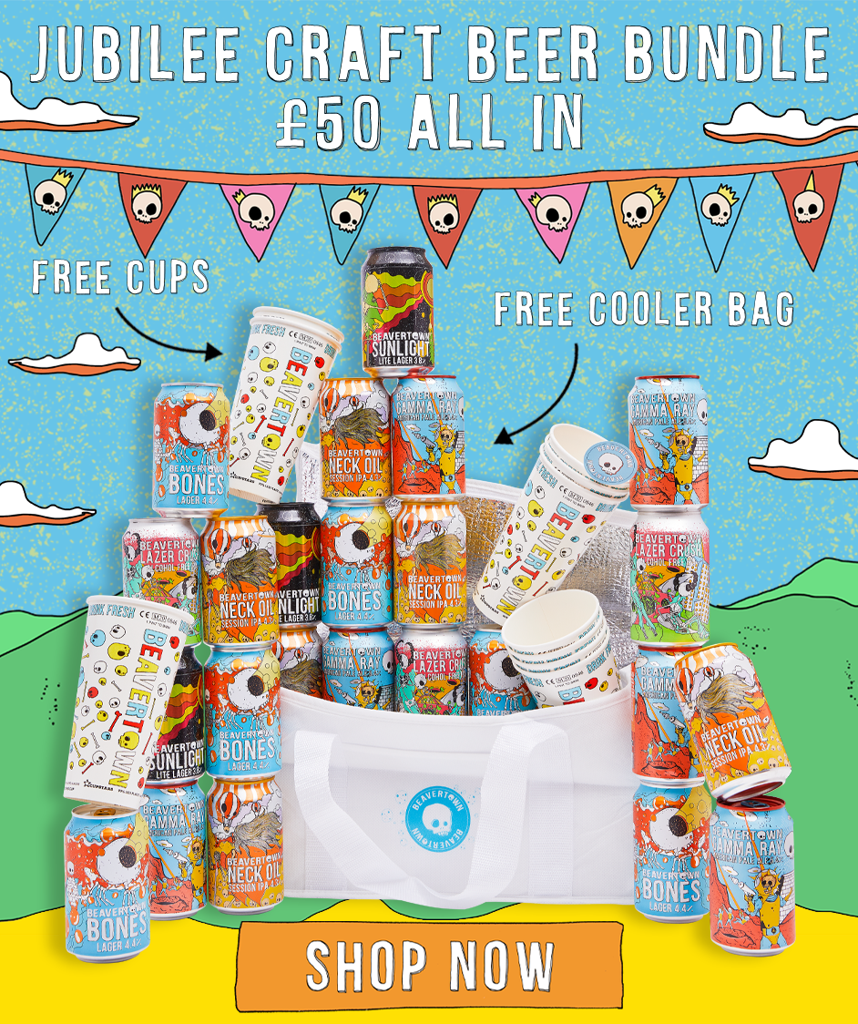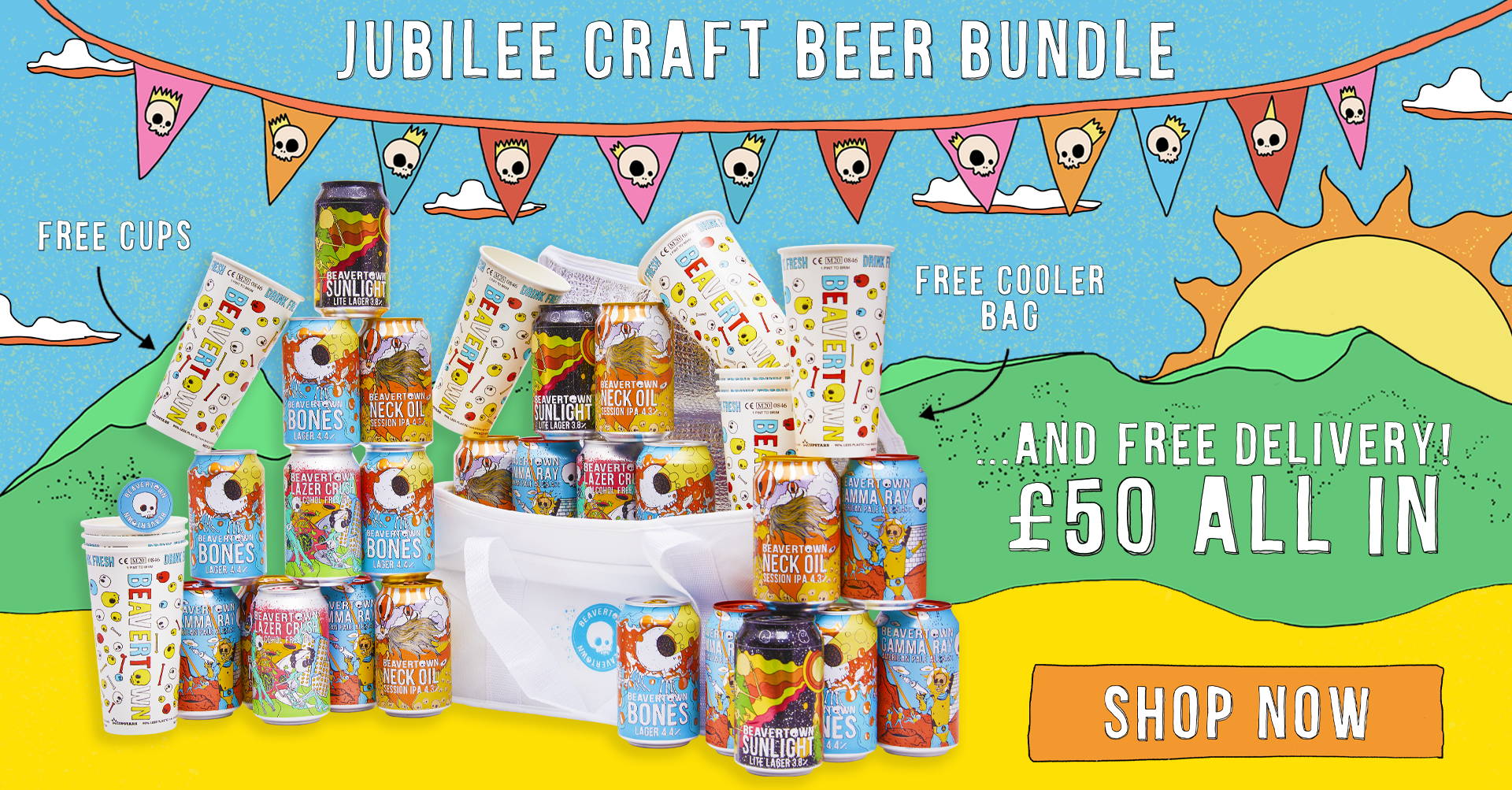 Jubilee Craft beer bundle
Sun, street parties and galactically good beers - surely there's no better way to celebrate the Jubilee? We've got everything you need for you and your mates...basically, a lot of great beer and a lot of cool stuff to put it in. It's the weekend we've all been waiting for, so go on, treat yourself (and your mates of course).

Beavertown Brewery - London Craft Beer, IPA and Lager
Congrats, you've scrolled right to the bottom! In case you didn't know, we're Beavertown Brewery and we come in peace, pints and cans. Craft Lager, IPAs, APAs, no-alcohol, low-alcohol beer and everything in between can be found here…and when we say everything, we mean everything (we also have a Taproom, how cool). Have a little browse, go on, it's fun.