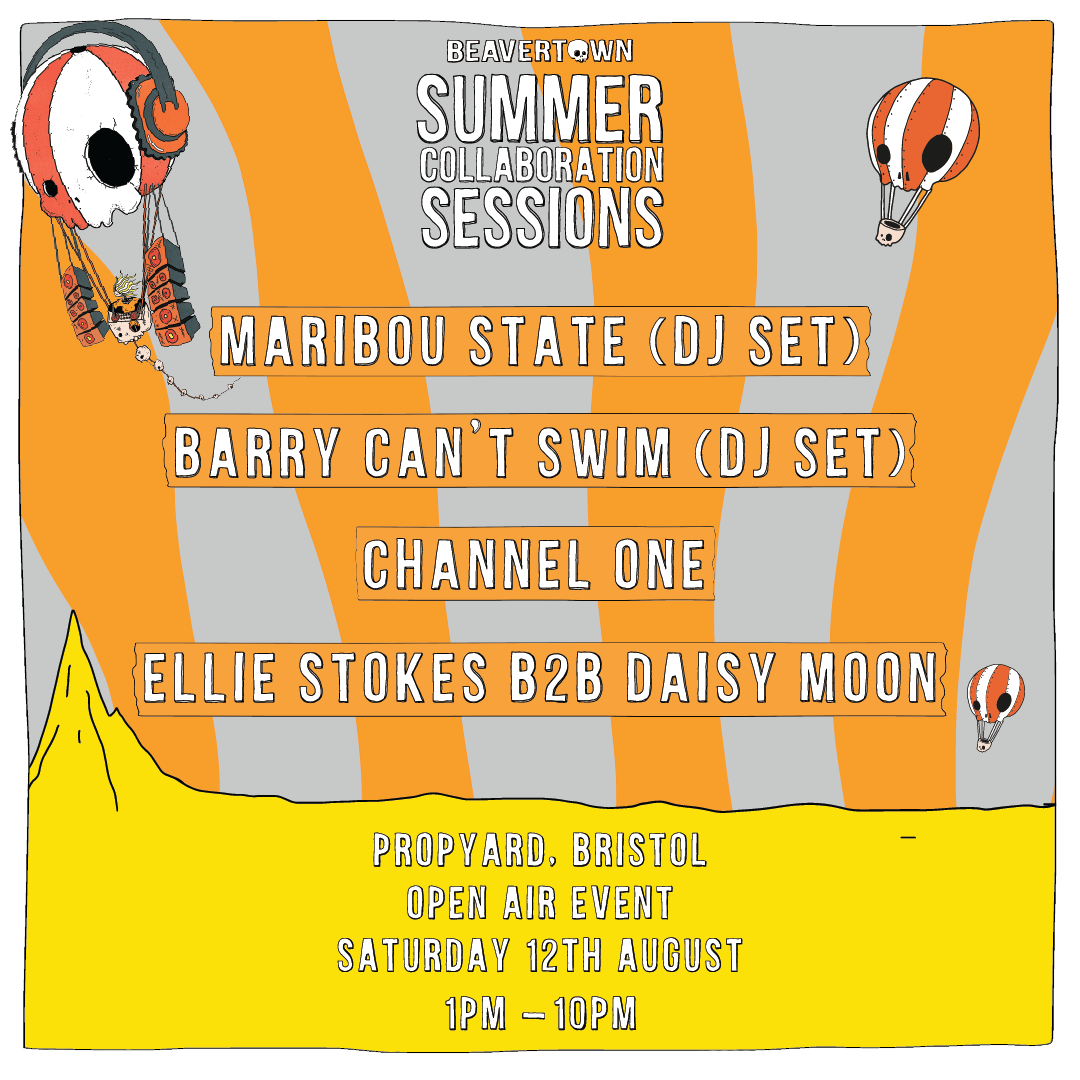 The Summer Collaboration Sessions is arriving at Propyard in Bristol on the 12th of August, featuring the legendary giant Skulloon for the first time since Secret Garden Party. Expect a seismic surge of energy and incredible music. And what better time for Beavertown's Skulloon to visit other than the weekend of Bristol's Balloon Fiesta?
Beavertown's iconic Skulloon will be bringing together DJS to create a massive, open-air party. Bristolians will be treated to live music from an exciting lineup of artists that the brewery is set to unveil in the coming weeks.  
The ticketed event starting at 1 PM will be held at Prop Yard in Bristol.  
It wouldn't be a Beavertown party without great beer on tap. You can expect endless Neck Oil on tap, ensuring that you have everything you need to make the most of Planet Summer.  
To find out more about all our Summer Collaboration Sessions, click here.