FREE BEER. FREE TATTOOS. LIMITED EDITION CLOTHES. AKA The Holy Trinity.
This Summer from the 19th August to the 1st September our first ever physical pop-up shop in London's Dray Walk will be opening its air-locks. Once inside, expect to be met with a blast of wall-to-wall music from resident DJ's, free beer and an exclusive look at our latest range of Beavertown clothing. 
For the hardcore Beavertown fans amongst you, a tattoo artist will be on hand to adorn your skin with bespoke artwork (for free ofc), plus there'll be a patchwork artist to customise your clothes. Dive in, the water's delicious and it also smells suspiciously like Neck Oil.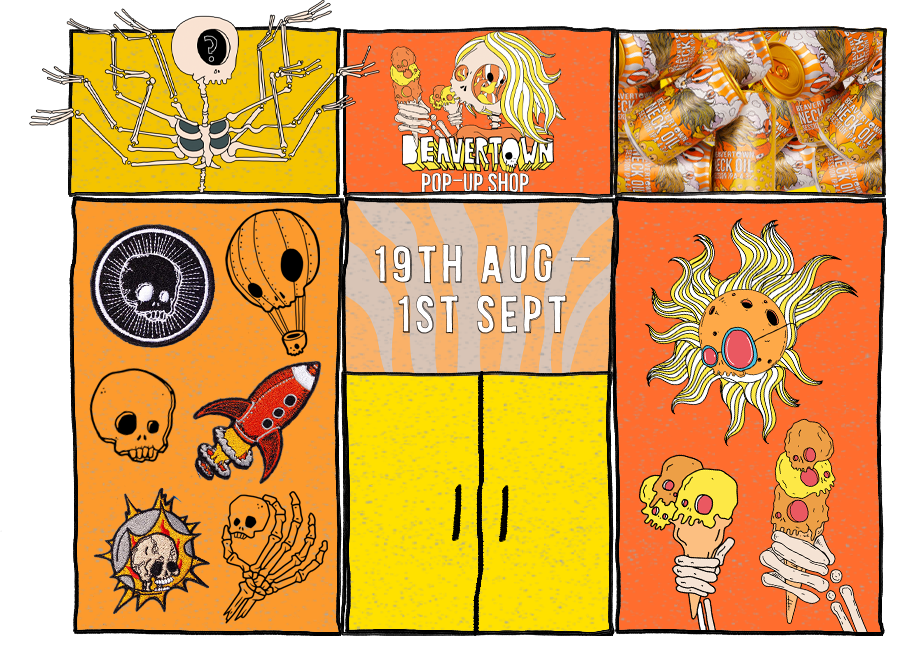 It's in Dray Walk. Tucked between the Old Truman Brewery buildings on Brick Lane, opposite Rough Trade East. Nearest tube is Shoreditch High Street Station. If you're coming by boat or jetski, something's gone horribly wrong. 
When aren't we open, more like. Well you can see that for yourself below…
Mondays - Thursdays 12pm - 8pm
Fridays 12pm - 9pm
Saturdays 11am - 9pm
Sundays 11am - 5pm
"WHY ON EARTH SHOULD I GO?" we hear you scream. Well, firstly there's…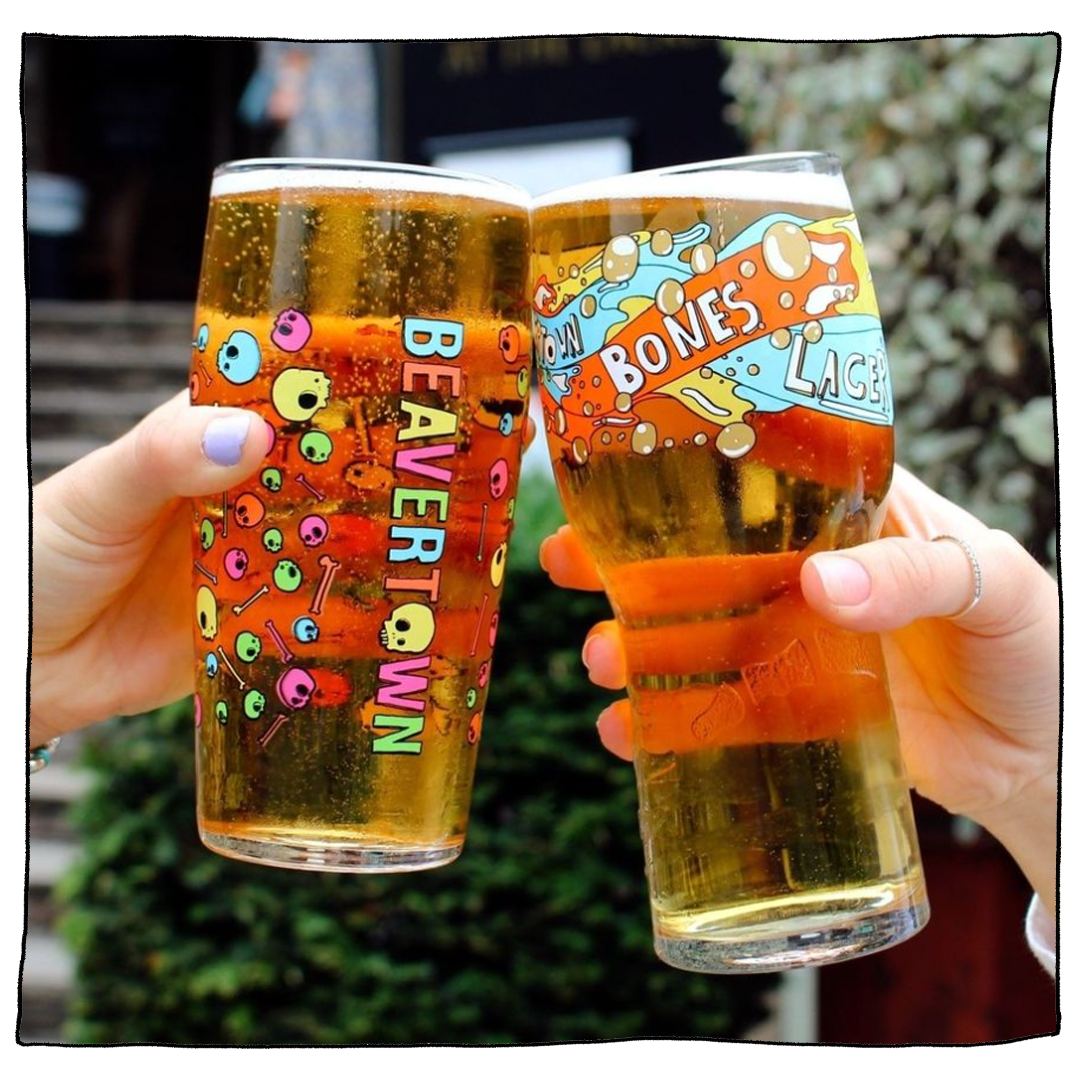 Wee've just launched our very own Satellite. It's a cool new beer, not an actual satellite, that's at least 3 years away. Anyway, we'd like you to try our brand new beer for FREE. Head down to the pop-up to get your free can and if you love it…we'll also be selling it at our bar. How convenient.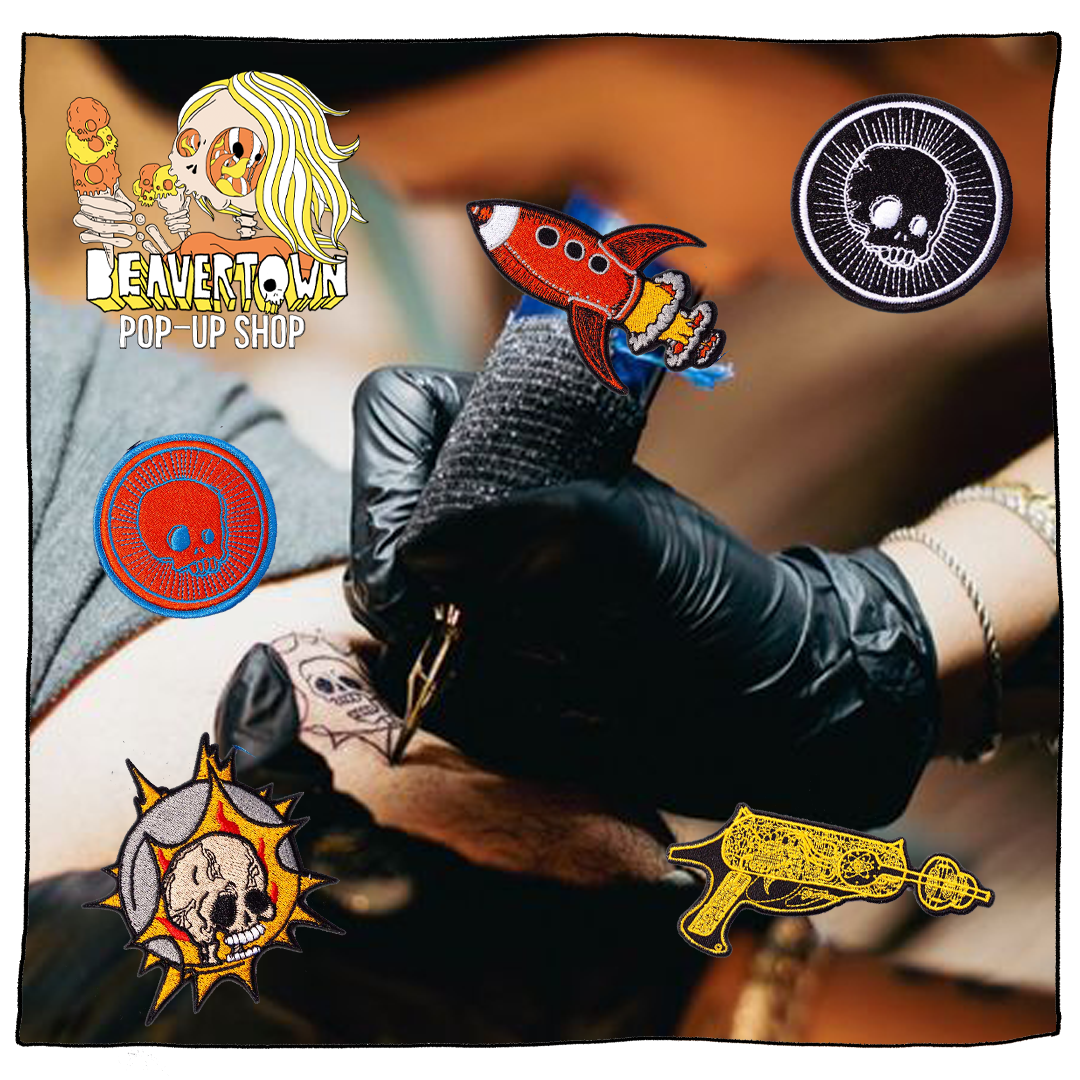 Just how big a Beavertown fan are you? Big enough to get your own iconic Beavertown artwork tattooed into your skin for eternity? YES?! Well you're in luck. Meet James, our super-talented tattoo artist who can make your dream a reality. Think skulls, lasers, other worlds. And free of charge.
Choose from a flash sheet of 6 different designs for your own bit of Beavertown history. Plus James has collaborated with our Creative Director to create 2 bespoke designs that you can only get here in this very store.
Appointments open on Aug 18th at 9am.
Turns out our taste in music is as good as our taste in beer. All good pop-ups need some good tunes, so we'll have resident DJs playing on Friday and Saturdays, enabling you to gorge your ears as well as your taste buds.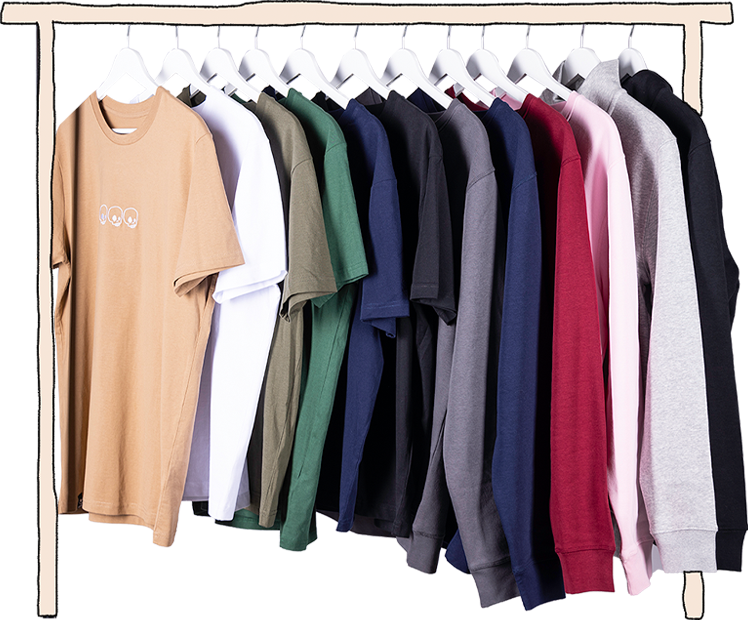 We'll have our range of super-cool Beavertown clothing there. Featuring lasers, UFOs and skulls. Everything looks better with a skull on it. That's just a fact. And we're doubling down on this fact by working with a patchwork artist to help customise your Beavertown clothes. There Will Be Skulls.
Also, just as a little treat for reading this far, click THIS LINK for 10% off clothing in the shop. That's nice of us isn't it. 
When it comes to LIQUID we're not too proud to collaborate. We'll be working with a drinks partner to bring you something new, cool and different. Keep your eyes and mouths peeled.
So basically what we're saying is pop down to our London pop-up. Play your cards right and you could be drinking a pint, wearing Beavertown clothes with a brand new tattoo and a smile on your face.