It's that time of year again – bank holiday season is upon us. And what better way to spend those long bank holiday weekends than down the pub garden, sipping a pint, and coaxing your mate Dave to go outside and see daylight for once?
There are thousands of pubs in the vast expanse of space (London) and it's tough to decide where to touch down for a pint (enjoyed responsibly, of course). So we've crawled all of London's pubs to find the ones with the best pub gardens (and who serve Beavertown craft beer, obvs) to spend your long weekends. Check out the best beer gardens London has to offer.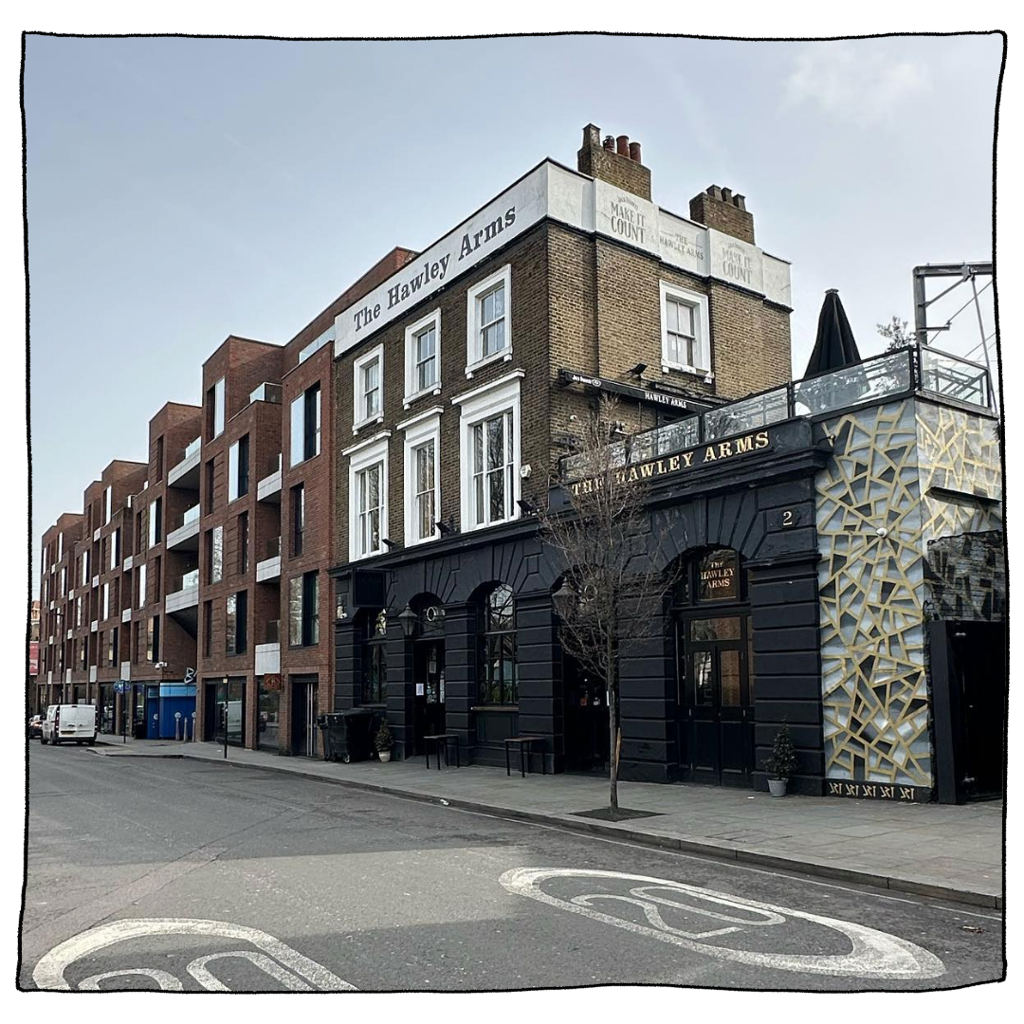 What they serve: Gamma Ray
Where: Camden
This black-fronted boozer in the heart of Camden is a local institution and is pretty famous for its celebrity guests (most notably Amy Winehouse). The walls are decorated with autographed rock-star memorabilia, and they serve a good range of drinks, including Beavertown Gamma Ray! Zoom up to the rooftop terrace with your pint to catch some rays (or rain) at the scattered collection of picnic tables and friendly Camden natives.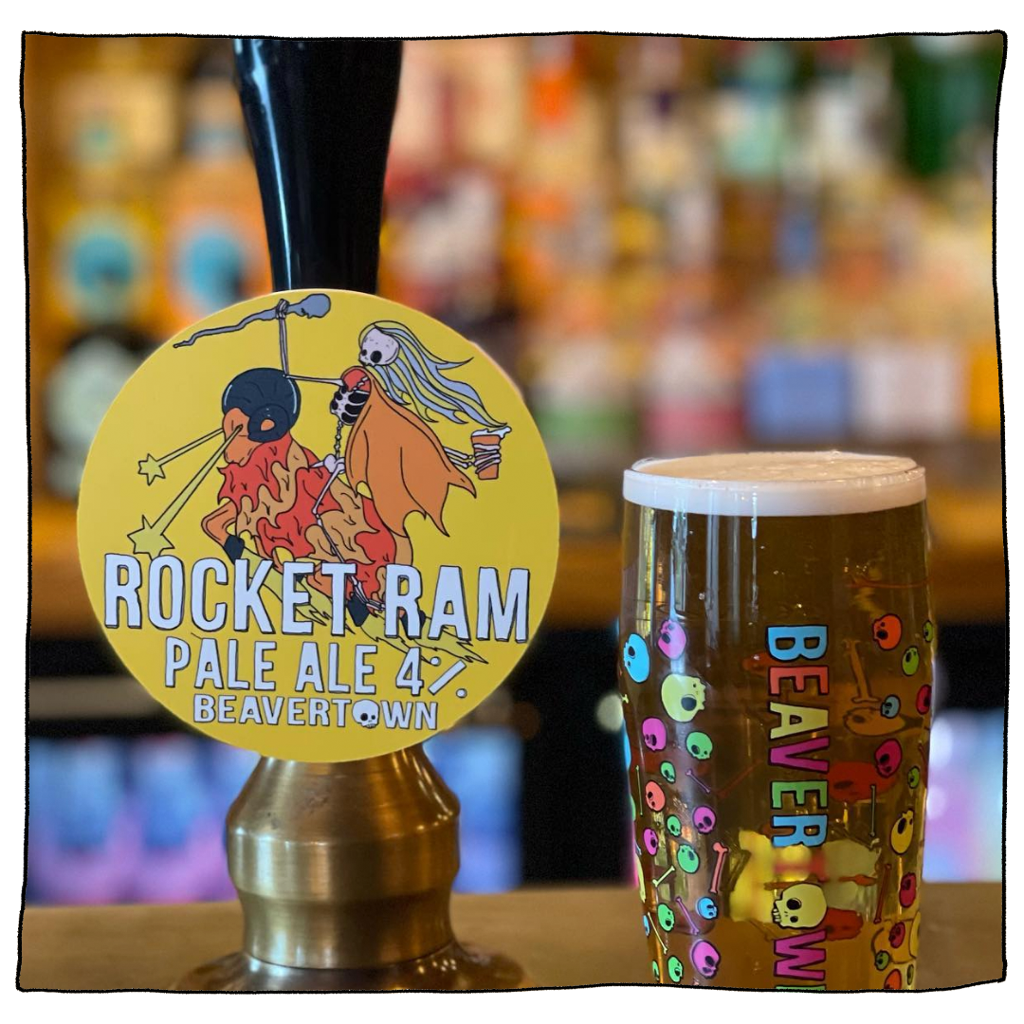 What they serve: Gamma Ray, Bones, Young Sun, Rocket Ram
Where: Clapham
Come rain or shine, The Windmill in Clapham is THE place to touch down for a good pint. This swish pub near the station has a great outdoor area with plenty of seating with brollies to protect your beer from the rays (important). Order from their burger shack to enjoy with your pint of Beavertown. But if it's raining (it's England, so you gotta be prepared), they have a great greenhouse area inside – just make sure you book! Oh, by the way, this pub is dog friendly. So expect a wet nose to the ankles every now and then.
What they serve: Gamma Ray
Where: Hackney
Look, if Hackney pub-goers want a pint, even if it's freezing, nothing can get between them and Pub On The Park. This pub gets packed at the weekends (bank holidays and normal weekends alike) and is THE place to be for good drinks in the sun. They serve Gamma Ray here, poured with a side of weekend DJ sets and a game of boules if you're feeling competitive.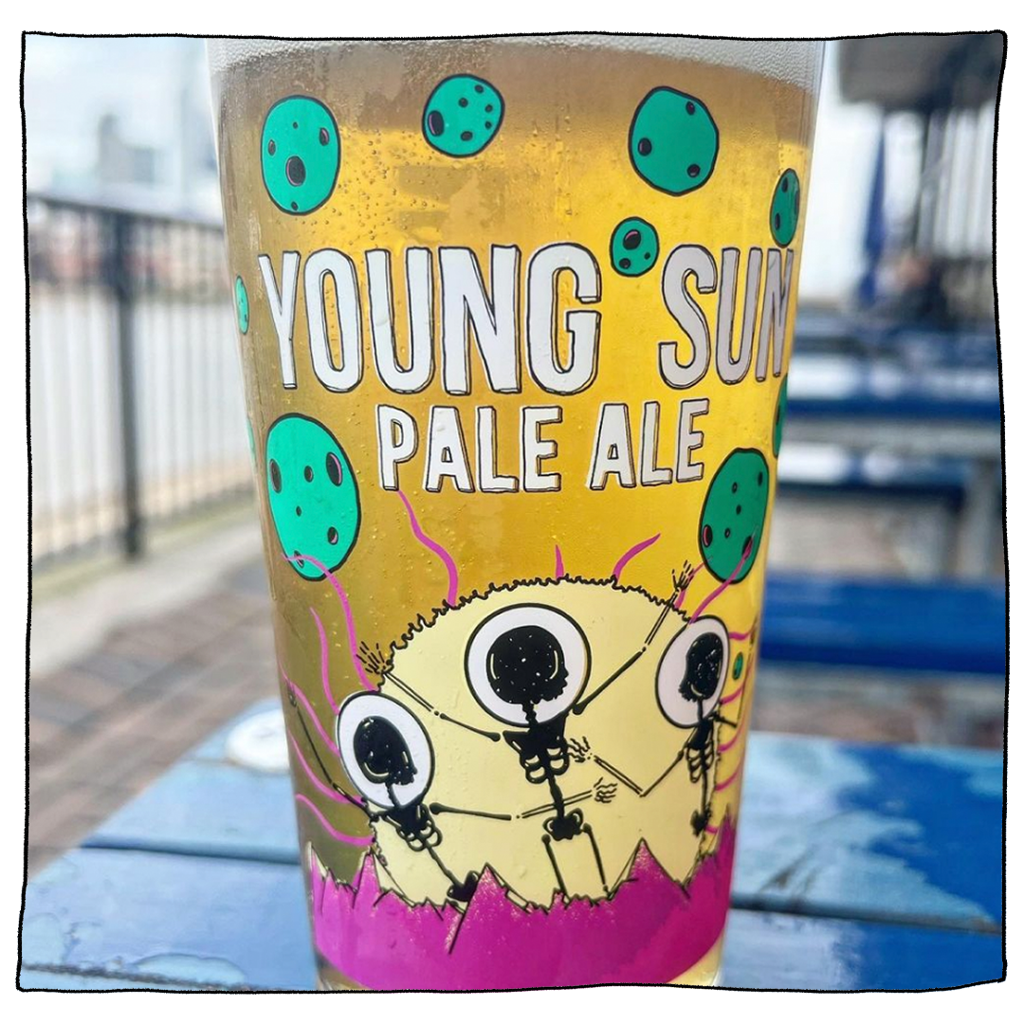 What they serve: Gamma Ray, Bones, Young Sun, Rocket Ram
Where: South Bank
Halfway between Blackfriars bridge and the Millenium bridge, and around the corner from Shakespeare's Globe and the Tate Modern, the Founder's Arms is serving decent food and good beer on their sun-soaked terrace overlooking the river. If it's raining, their glass front still makes it feel like you're sitting on the terrace. It really puts the bank in bank holiday…, get it? Because it's right on the river bank… We'll see ourselves out.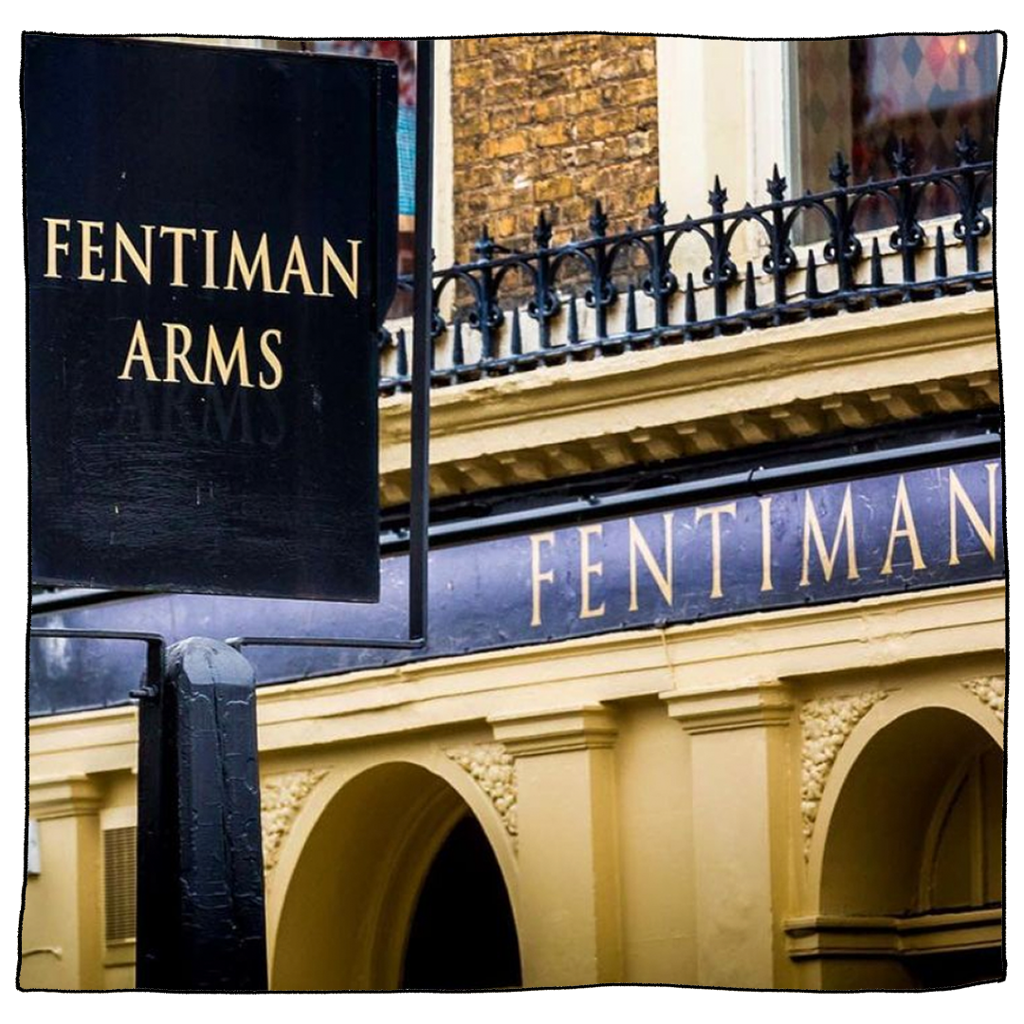 What they serve: Gamma Ray, Bones, Young Sun, Rocket Ram
Where: Vauxhall
This is the perfect pub for the unpredictable British weather. They have a delightful little beer garden with a covered deck in case it rains, heating in case it's cold, and there are also plenty of trees nearby in case it's sunny. It's the trifecta of perfect beer garden necessities. It's really easy to get to this cool corner pub, too, with three accessible tube stations nearby.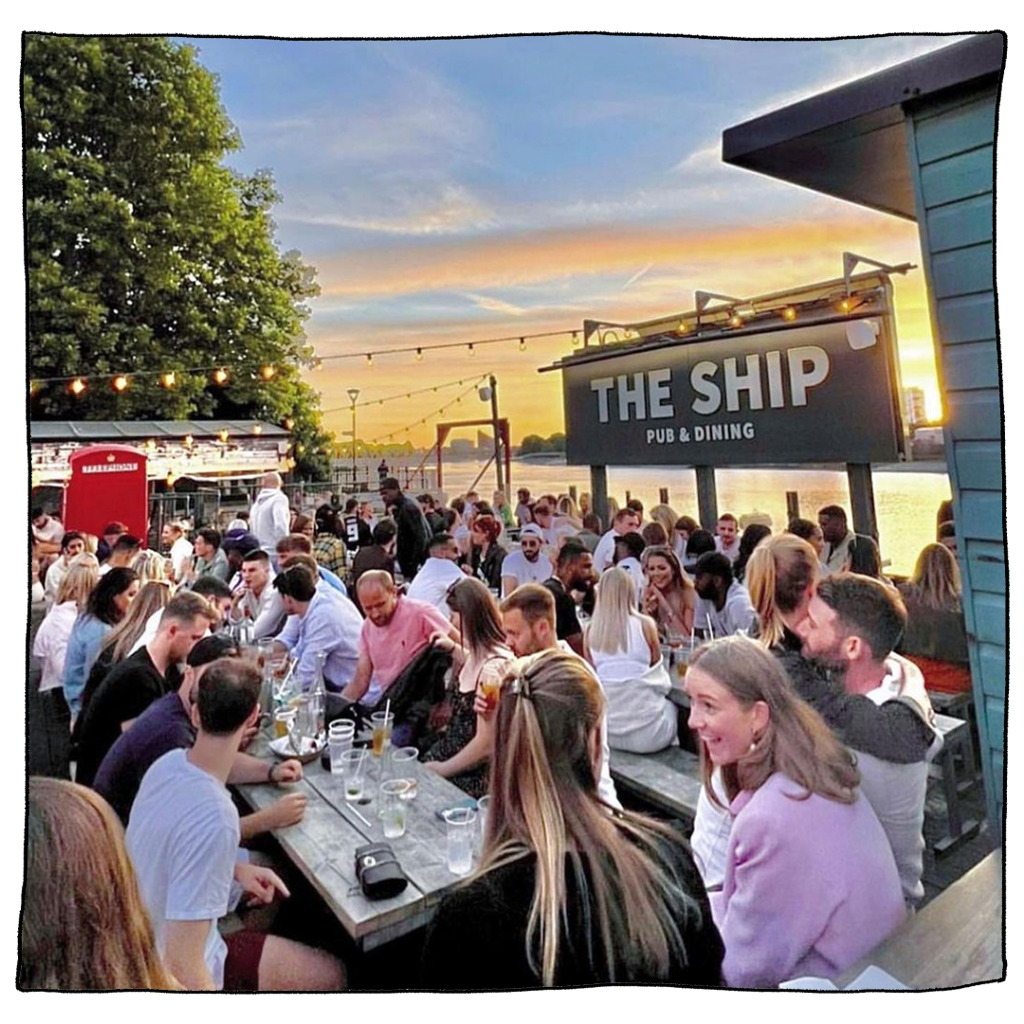 What they serve: Gamma Ray, Young Sun, Rocket Ram
Where: Hammersmith
Located more on the edges of this mini pub galaxy, The Old Ship is for those who prefer to take it easy on a bank holiday afternoon. It's a bit of a quiet spot with river views (keep an eye out for rowers) with a double-decker terrace next to the riverside pathway – perfect for a good session with your mates. But if the weather is looking less-than-nice, the interior of this pub is cool and contemporary too, so staying indoors certainly isn't a hardship. Grab a pint of your fave Beavertown beer and soak up the chill vibes.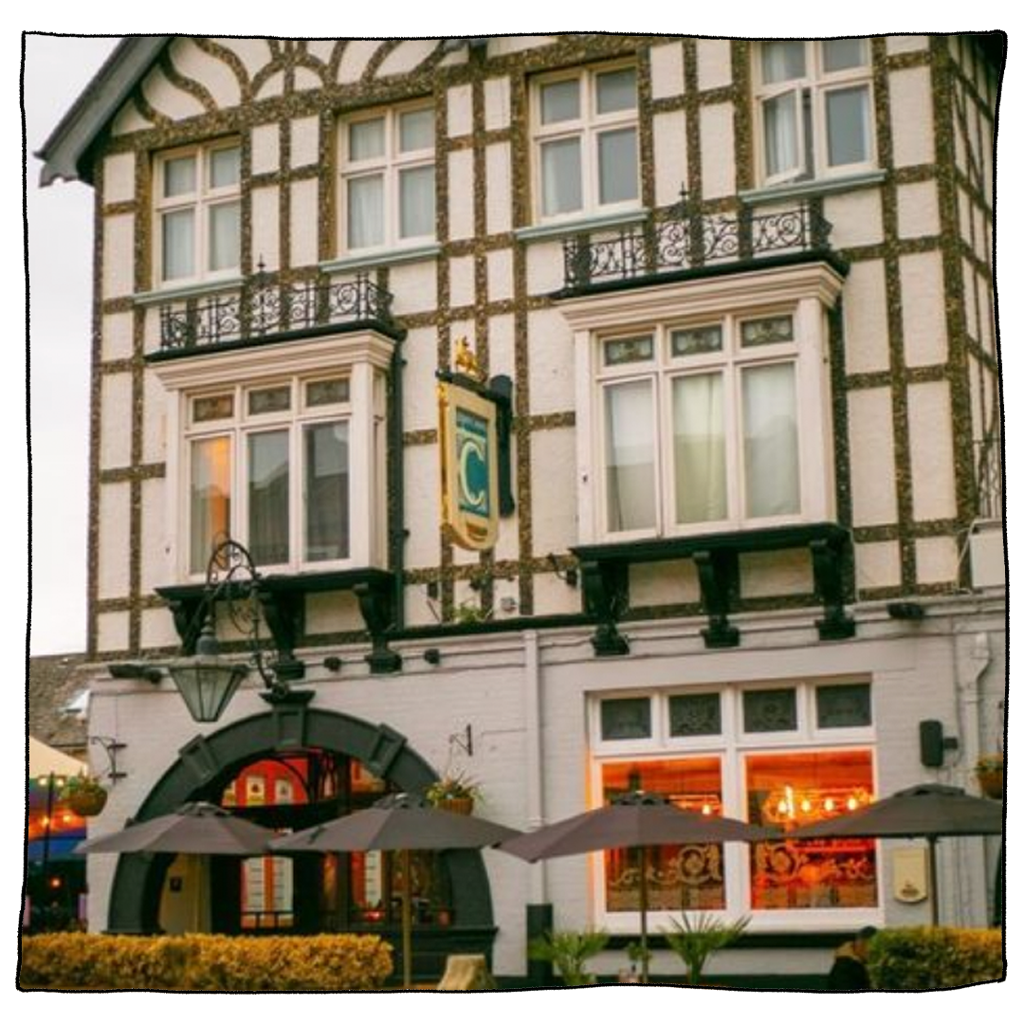 What they serve: Gamma Ray, Bones
Where: Wandsworth
On the edge of Wandsworth Common, you'll find The County Arms. It's a pretty historic building, built in the 1800s, and has some nice, relaxing vibes – great for bank holiday chilling. Take a walk around the common and head to the pub for some well-deserved drinks! There is the usual decking and patio to sit at, but they also have some cool private huts if you're there with a group. And if it rains, duck inside the conjoining indoor seating area for shelter.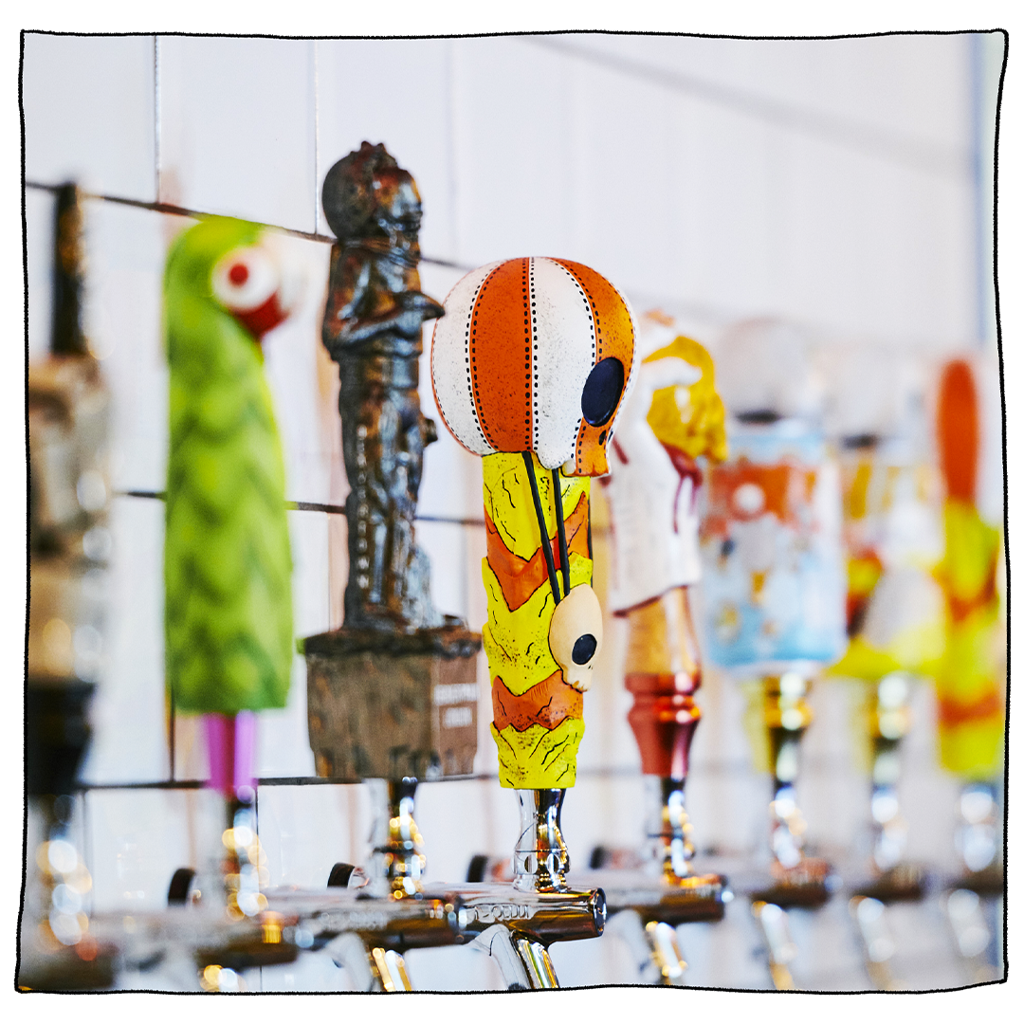 What they serve: EVERYTHING
Where: Tottenham
Our Taproom might be in an industrial estate, but that doesn't stop us from making it a cool AF hangout spot for bank holidays. Chill at one of the many picnic tables with your mates and other Beavertown lovers and grab a pint of your favourite Beavertown bevvy. We also do live music every Friday. Find the deets on our Instagram. See you there!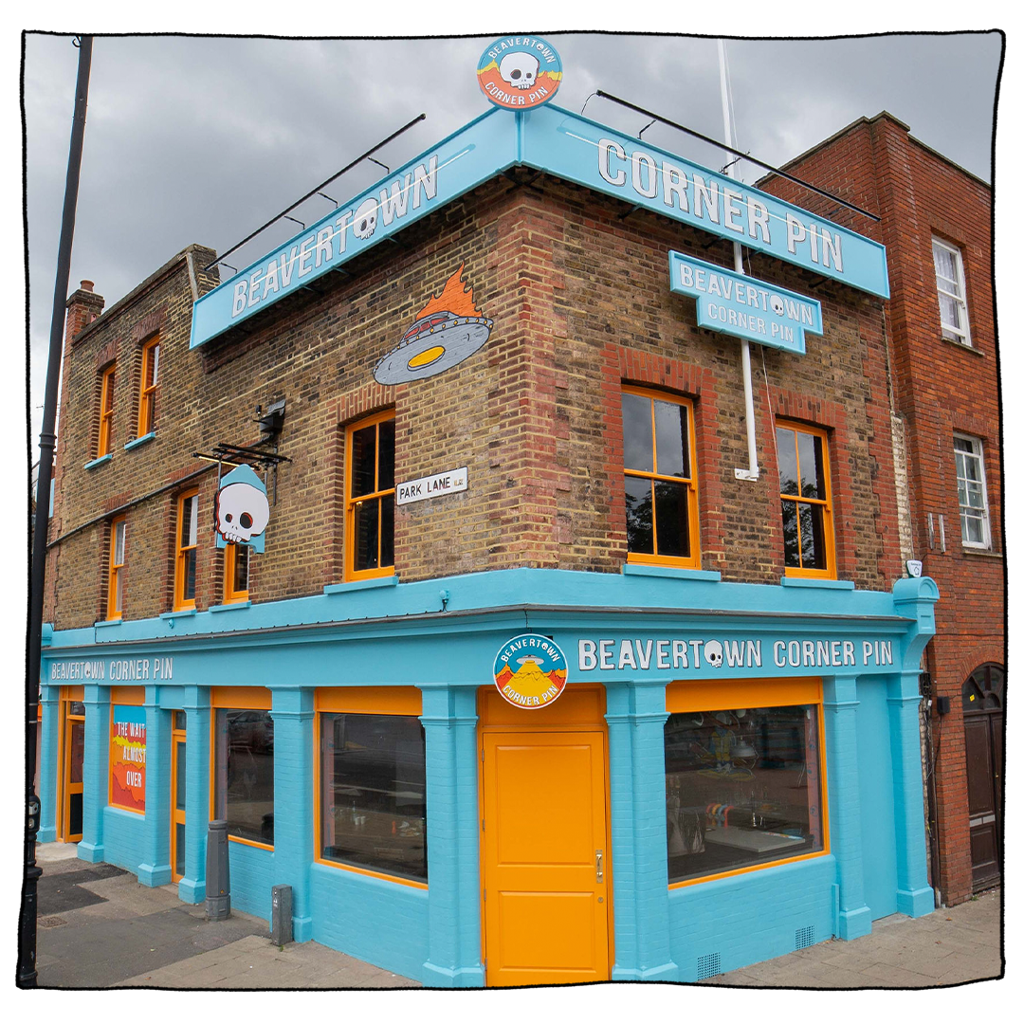 What they serve: EVERYTHING
Where: Tottenham
Another shameless plug of our own location – check out Corner Pin when you're next parking your spaceship in Tottenham (but no drinking and flying, okay?).
Spread out over 3 floors (with a total suntrap of a beer garden in the summer), we're serving up delish food and all of our classic beers alongside some limited edition specials and brand new releases. The perfect way to be fully immersed into the vibrant Beavertown universe.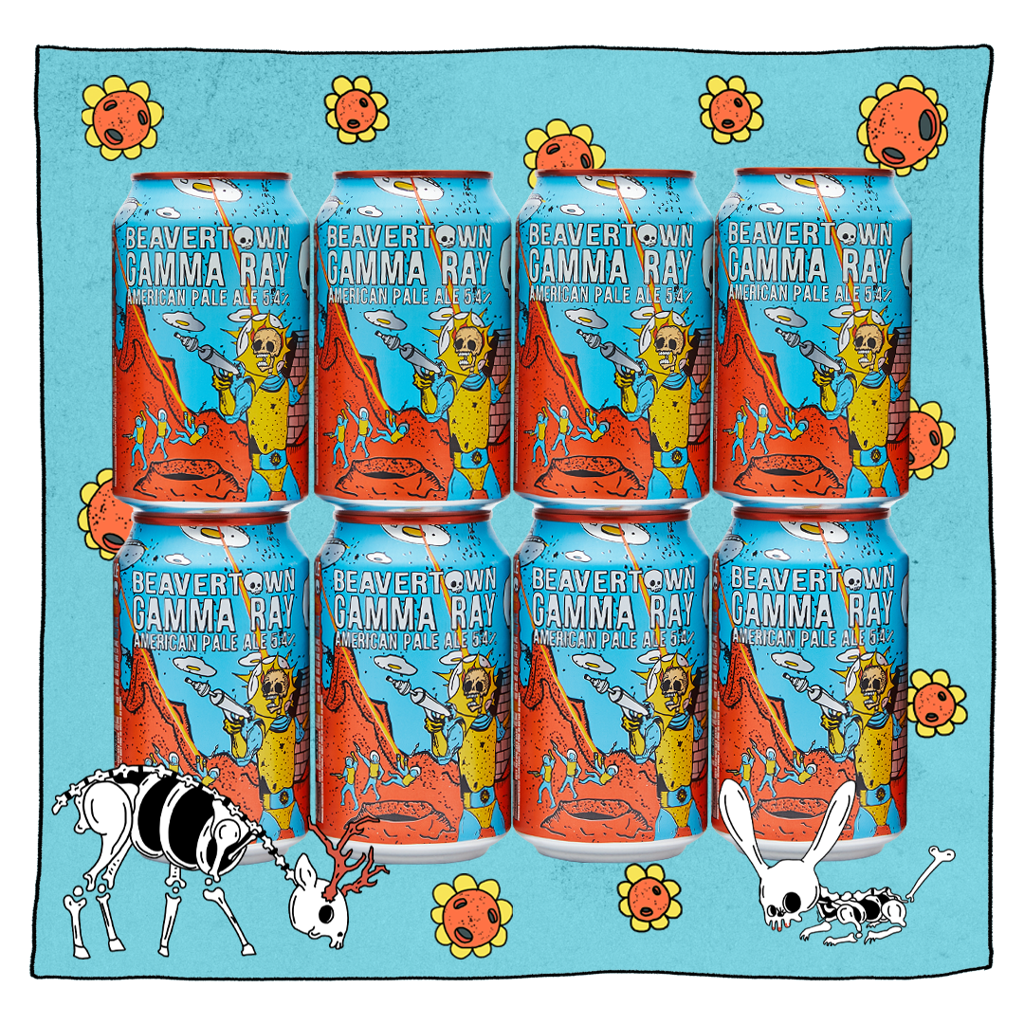 Sometimes, your mate's garden makes the best beer garden. Hanging out in the sun with some good company is the best part of bank holidays, after all. Instead of zooming around the city, pick up a box of Gamma Ray and head on over to whoever is lucky enough to have a garden (A balcony will also work. A parking spot is a bit of a push) and invade for the afternoon. You come in peace (and beer), so they shouldn't mind too much.
Pssst...down here!
Arguably one of the best times of year in the universe, the bank holiday season promises us long weekends in the sunshine (and not at work, yay!). Make sure you take a break from zooming around in your spaceship to grab a pint in a beer garden with your mates. Just don't drink and drive!
Thirsty for more? Check out our maps of pubs that serve some of our craft beers here.