INTERGALACTIC 8 X BEAVERTOWN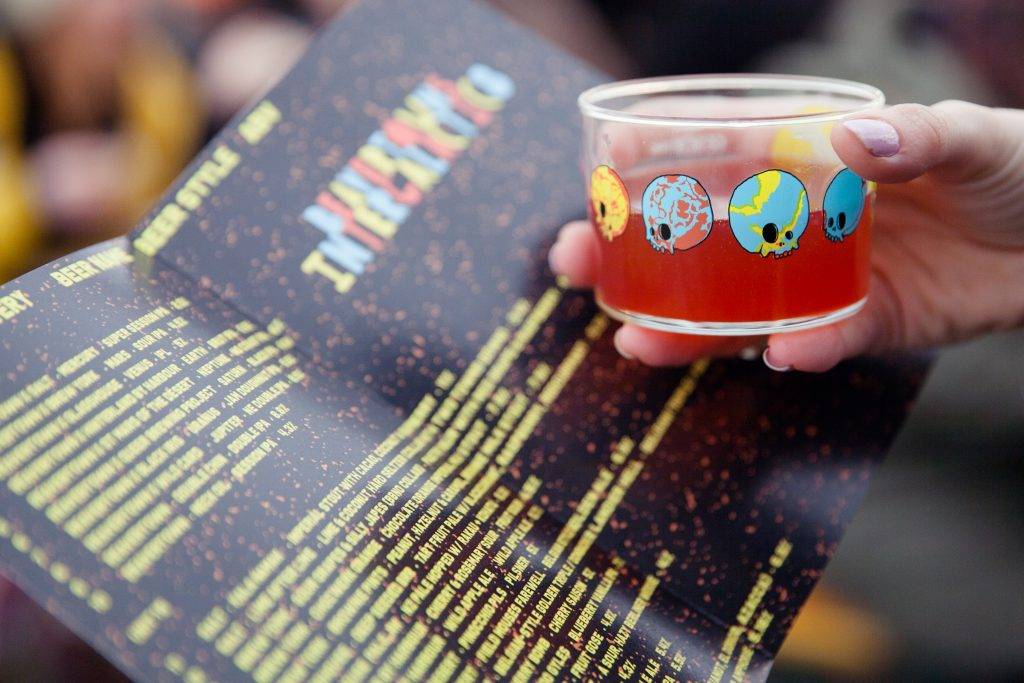 Along with 700 brave astronauts, we took to space last weekend to celebrate our stellar 8th birthday. Under the theme "Intergalactic 8" we brewed 8 beers based on the planets of our solar system, in collaboration with 8 amazing breweries.
Mercury – Super Session IPA (2.5%) – SALT Beer Factory
Venus – IPL (5%) – GlassHouse Beer Co
Earth – Brut IPA (5.5%) – Hinterland by Harbour
Mars – Sour IPA (4.5%) – Brew York
Jupiter – Double New England IPA (8.5%) – Wild Card Brewery
Saturn – Black IPA (6.5%) – The Queer Brewing Project
Uranus – Jam Doughnut IPA (5.6%) – Black Iris Brewery
Neptune – West Coast IPA (6%) – St Mars of the Desert
After kitting out the warehouse and marquee with party hats, balloons, parachute men and more, we opened up the flood gates to our cosmic birthday bash. We invited our foodie friends, Soffle's Pitta Chips, Freewheelin' Pizza and Holmesbake, who served delicious hot meals all evening. Mediterranean band Colomboloco caused havoc on the dance floor and our old mate and DJ James blasted out the tunes.
The Beavers and guests made their way through the 32 different lines, collecting colourful beanies and stickers along the way.

"Our 8th birthday blew me away. It was probably the best-run birthday party we've ever had. I think the team did an amazing job. The brewers that we worked with were amazing – their input on every recipe… the consideration and the passion they all showed along with our brew team here, has been brilliant. And I think we pulled off 8 amazing IPAs varying from Sours to Fruited to Doughnut to Double to Super-Session"
– Logan Plant, founder and CEO of Beavertown
We had a chat with each brewery about why they decided to collaborate with us and the making of each beer.
We'd like to thank every single person who was involved in making this birthday a success.

"Thank you everyone that's been involved. You know, this journey is not a singular person, it's not a singular team, it's a group of people – as I keep saying, it's about that community. So the larger Team Beaver, of course, that have been along this journey all the way but then to the beer community at large for all of us having that same drive and distinct wanting to make a difference within this industry as people"
– Logan Plant