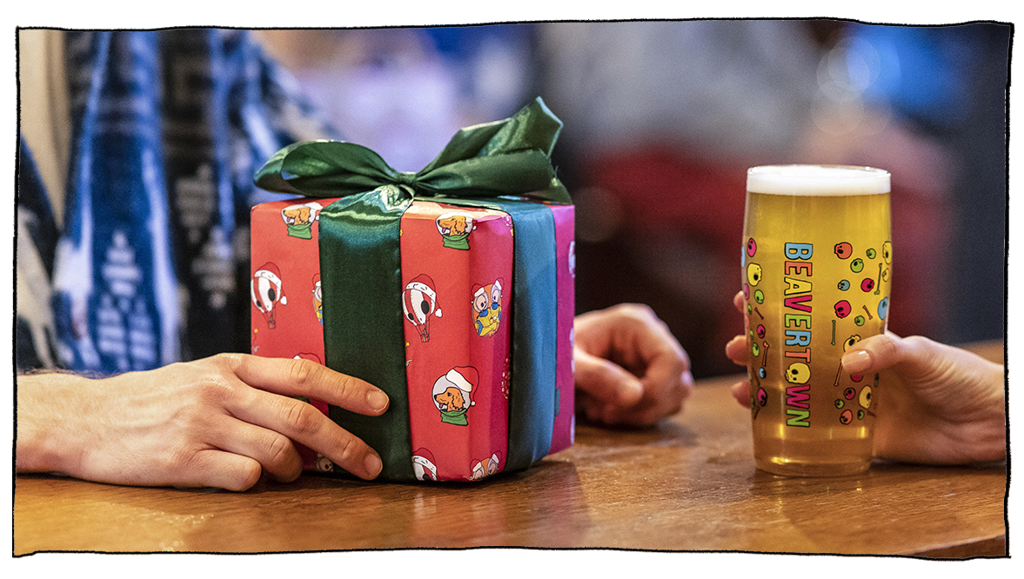 Another year of promising yourself to buy all the Xmas presents early, avoid the mayhem of last minute shopping and yet, here we are?
Fear not, Chrissy the Cowboy's spaceship is on a crash course for The Flying Horse from 4pm to 8pm this Saturday (17/12), and rumour has it there are crater loads of out-of-this-world beers and presents onboard.
In desperate need of an Xmas Gift but tired of the high street pandemonium? Why not escape the rush of last minute shopping on Oxford St with a pint instead. (Just make sure you're not on the naughty list)
Simply buy a pint of Neck Oil at The Flying Horse this Saturday and you will be granted entry to Santa's Grotto, where Beavertown will have a free gift for you - don't worry we won't tell anyone if you re-gift it!
We're talking Beavertown Christmas jumpers, glow-in-the-dark hoodies, beanies, t-shirts, glasswear, scented candles, socks and more.
This Saturday is the last weekend before Christmas, **double checks the calendar in shock** so don't be that grinch that forgot to get presents and pop by The Flying Horse 4pm-8pm while you're at it! People who have already bought all their presents are more than welcome to come down too.