Ever catch yourself in the mirror looking gaunt, hollowed eyed, a distant, crazed look on your face and think 'That's it! I'm going to throw the best, most terrifying Halloween party of the year'? Yes? You do? Well then let out a blood-curdling scream of delight because this is the blog for you.
A good Halloween party combines Halloween beer, delicious party food and costumes typically consisting of the terrifying, the sexy and the terrifyingly sexy. This is the one night of the year which finally blends our love of beer, socialising and scary stuff. So let's make the most of it.
7 Best Tips for Your Halloween Party
Time for some tips to create the most talked-about Halloween party in years. Read on, if you dare.
1. Create Hair-Raising Invitations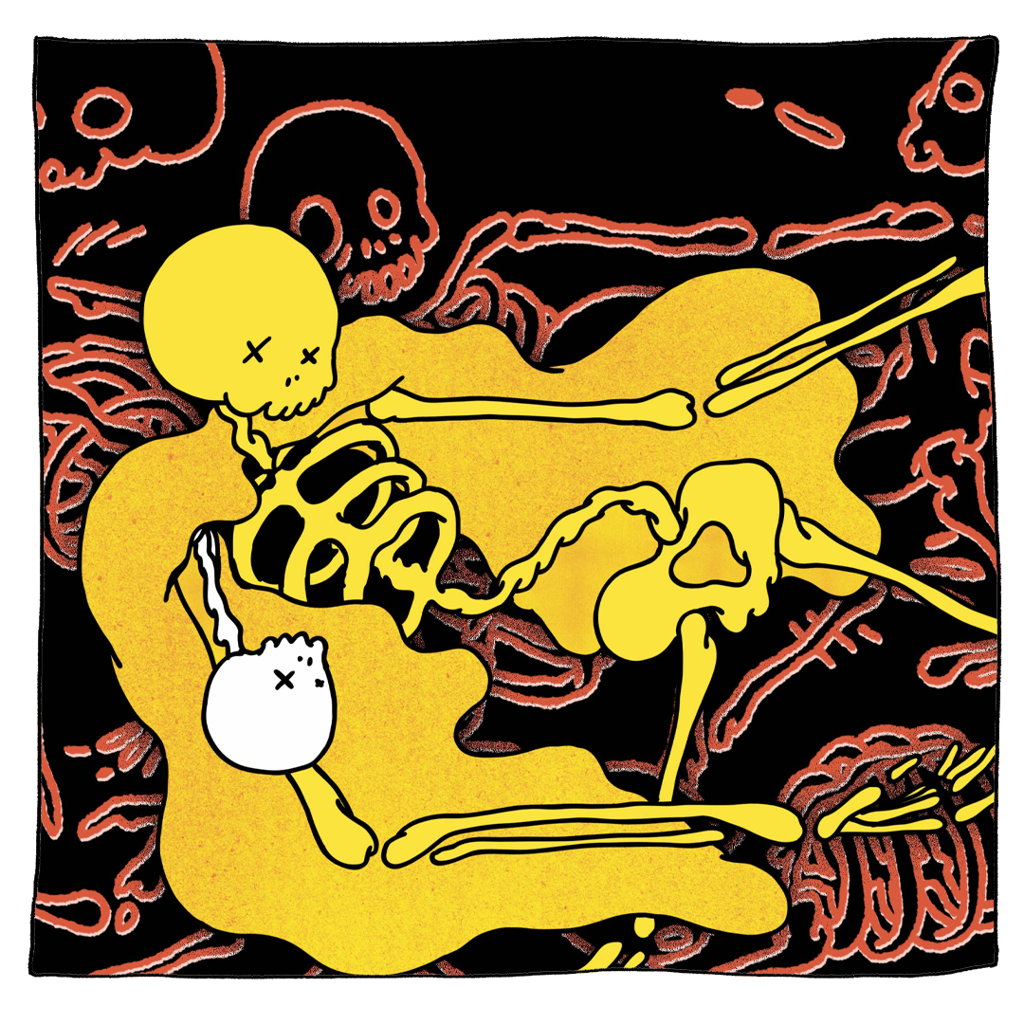 If you're going to channel the depths of Hell, then the first step is to send out a proper invitation. Lucifer loves an invitation. Hand-written if possible, in classic Halloween colours – orange, black, red or green, maybe with a gently morbid play on words: 'We're dying to see you'. That sort of thing.
2. Go all out with decorations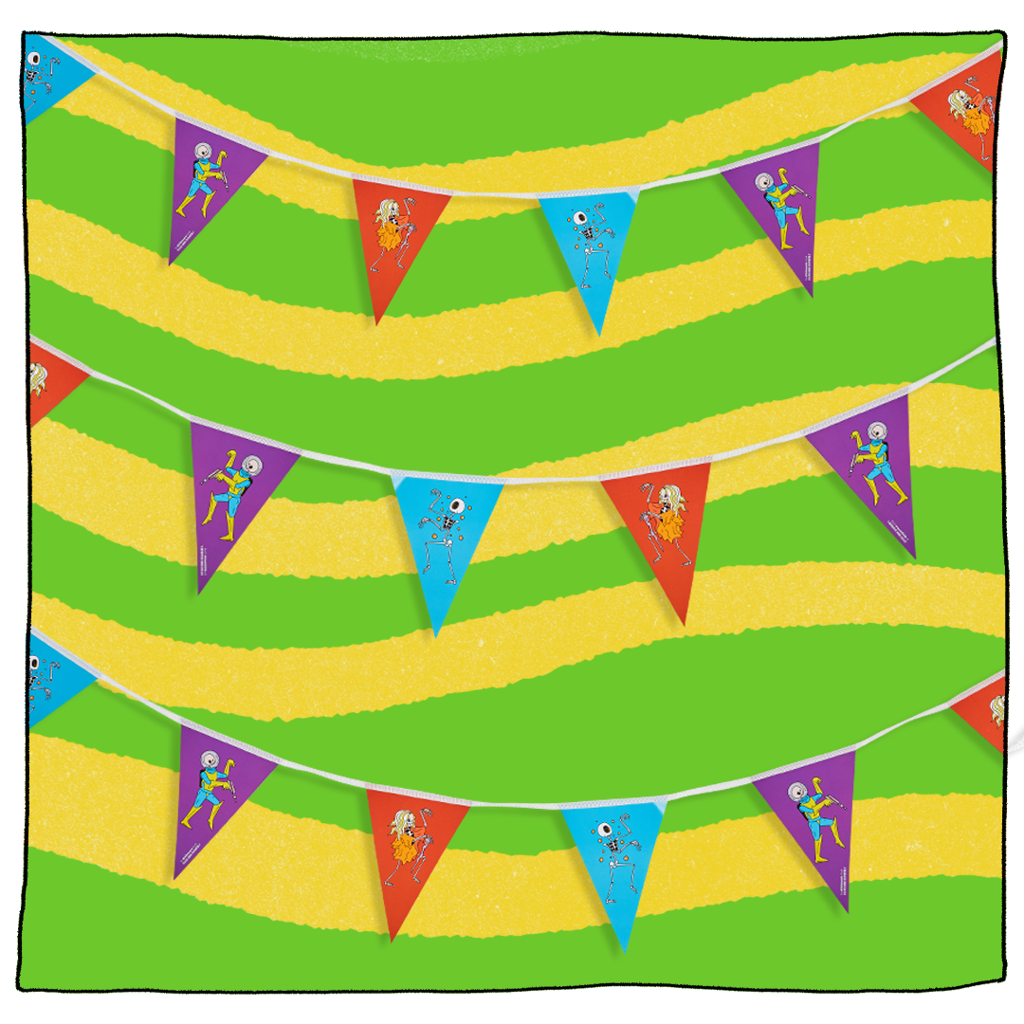 We're talking pumpkins, cobwebs, bats, ghosts – these are your Tier 1 decorations. Check out Pinterest and Instagram for inspiration. Then you can really build up an atmosphere of dread with some more niche, Tier 2 stuff: A 200 pound wrought iron cauldron, 4000 toads freshly dredged from a nearby lake, last year's tax bill, pictures of past haircuts from your teenage years, these really add a sense of horror to proceedings. 
Plus of course we have our superior Bones tumblers to drink from and our super cool Halloween tumbler, guaranteed to impress and chill to the very bone at the same time.
3. Provide Sinister Snacks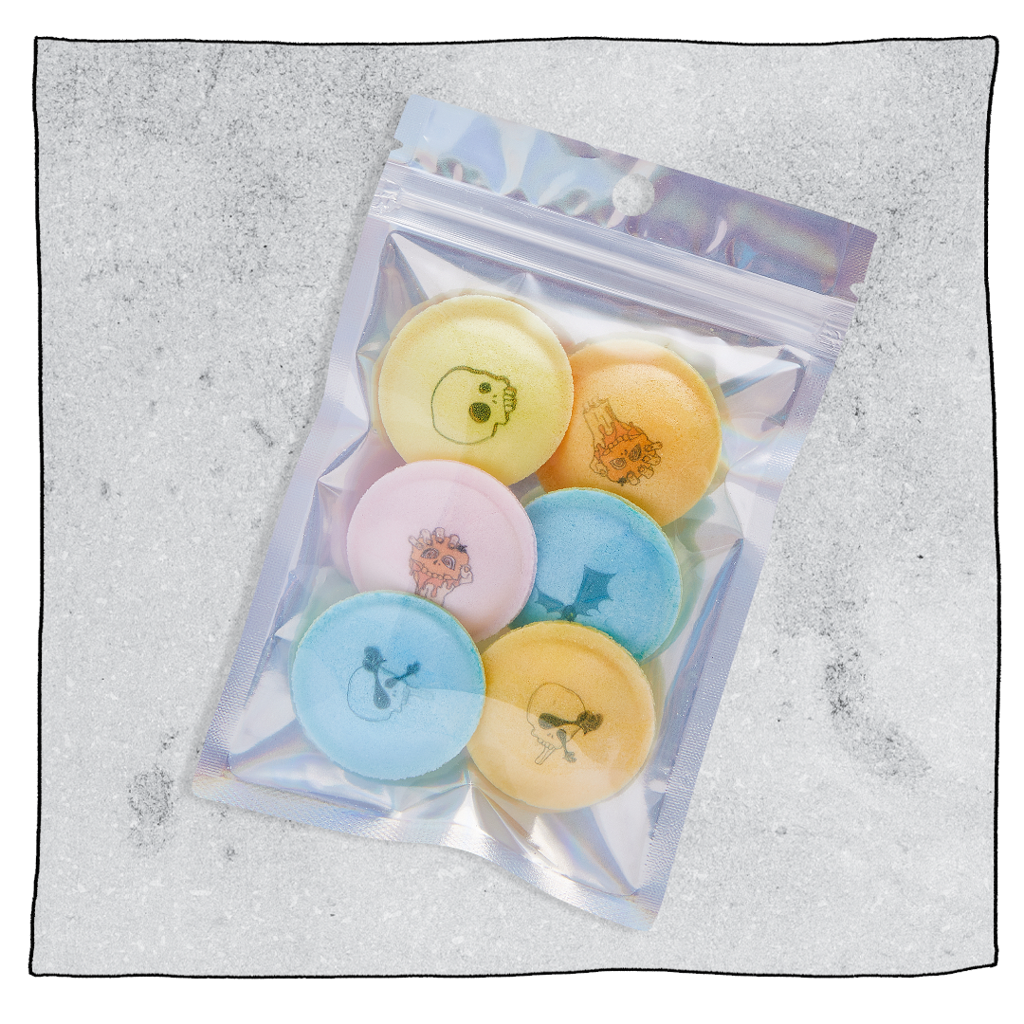 Great news for terrible cooks! This is the one day of the year where your terrible-looking food can be displayed without shame. 'How did you get the pastry so raw looking?' 'These sausages are impressively burned.' Music to your ears.
You can also fill your boots with some visceral classics: cupcakes filled with 'blood', pigs in blankets disguised as severed fingers, lychee eyeballs… we've taken it too far.
 4. Stock up your Potion Bar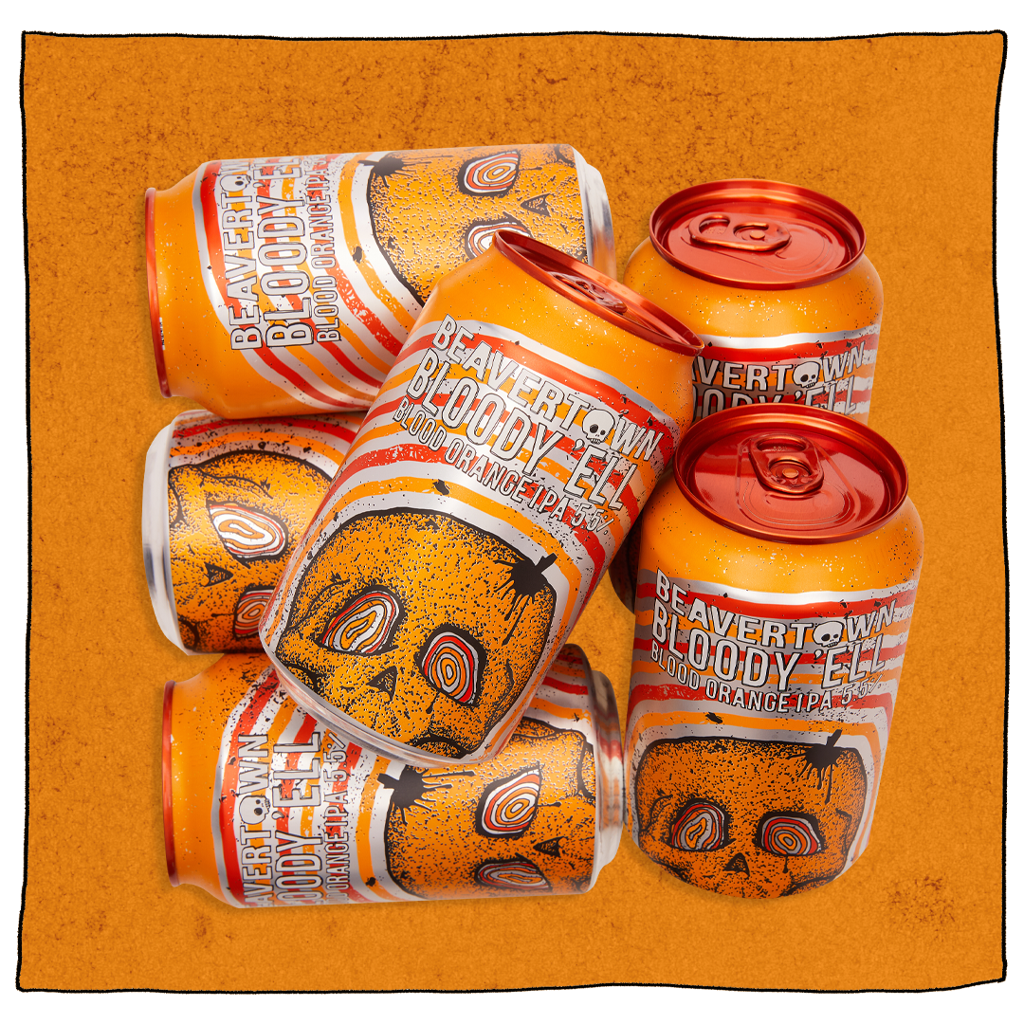 Being a monster is thirsty work. Make sure your potion bar is fully stocked with a case or two of beer, like our core craft beers, full of Beavertown favourites or a case of Neck Oil and Bones. For something different, we also have our Bloody' Ell blood orange IPA, which is perfect for Halloween with its delicious orangey flavours.
For anyone not drinking alcohol, make sure there are plenty of non-alcoholic beers and soft drinks around too. If you want to be extra, you can even make a bunch of Halloween-themed mocktails and cocktails called things like 'AAAAHgarita'.
 5. Bring tunes that will get even the zombies dancing
So you've got the decorations, food and drink sorted. Next up is music. Typically you can tell a werewolf from your average shape-shifter purely because werewolves love 90's transcendental dance music. Vampires favour free-form jazz and the zombie legions of the undead crave classic pop including 'Monster Mash', 'Thriller' and 'I Put a Spell on You'.
For any rock lovers, we're looking at you fire demons and ghosts, do check out 'Paper Machete' by Queens of the Stone Age, which is an absolute banger.
6. Give a prize for the best costume
Best costume. We're talking welding, we're talking semi-professional robotics, we're talking prosthetics. If your guests want a chance of winning the special prize – suggestion: some awesome
Beavertown clothing
, or a
Beavertown gift card
so they can buy whatever they want – they're going to need to go the extra mile.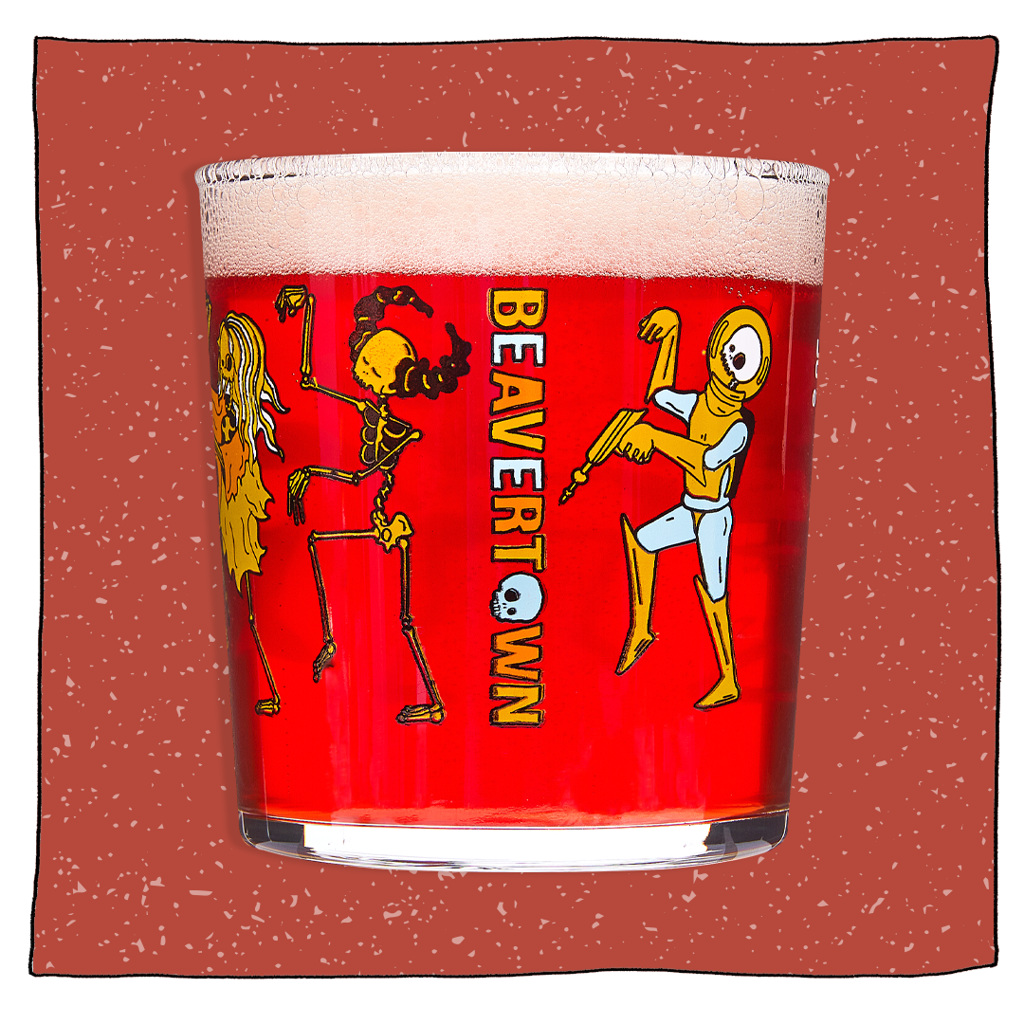 The Devil famously makes work for idle thumbs, but very few people know that he also makes charming, thoughtful goodie bags for everyone at the end of a good party. So hand out some yourself as one final spooky surprise. Fill them with sweets (haunted or otherwise), a Bloody' Ell tumbler and a bestselling beer so they can enjoy the taste and relive the memories tomorrow.
Oh also, take a look at our beer glassware to turn your cupboards into an achingly cool glassware graveyard.
Happy Halloween, witches.