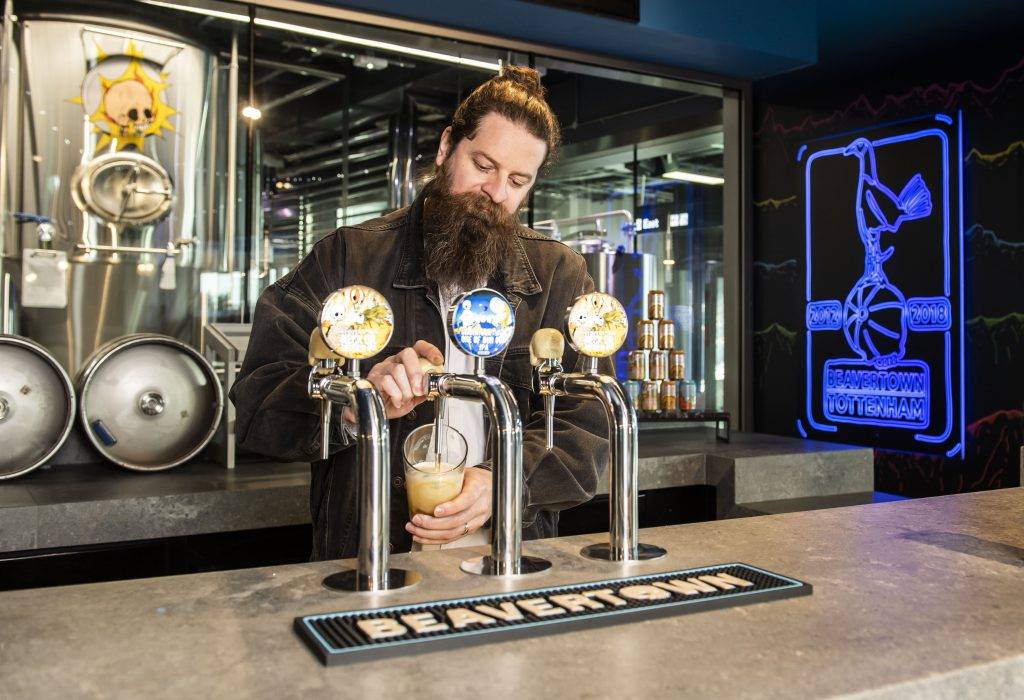 Today, we announce the release of the official Spurs beer as part of our relationship with Tottenham Hotspur.
Launching on 11th January 2020 at the much anticipated first home game of the year against Liverpool, this new brew is a gloriously golden IPA made for easy-drinking with full-bodied flavour. This is a beer that Spurs fans can call their own.

Brewed and sold exclusively in the Spurs stadium, 'One Of Our Own' (4.9% ABV) has its roots in the classic British IPA, rebuilt with Beavertown's own modern hoppy DNA. Made up of purely European hops (Callista, Mandarina Bavaria and Barbe Rouge), with notes of stonefruit and rounded with hints of malt-sweetness. This a down-to-earth, homegrown, and honest style that we all know and love.

Our microbrewery inside the new stadium is the first of its kind, meaning every drop of the official Spurs IPA will be brewed just meters away from the goal line, providing fans with the freshest beer possible.

There's no taste like home. 'One Of Our Own' is inspired by the fans and their love of homegrown talent. A half-time conversation starter between fans and beer lovers alike, you'll be reminiscing about past times, current players, and the games yet to come, making it the go-to pint.

Our Marketing Director Tom Rainsford says: "Beavertown's Neck Oil is already a half-time favourite, and we wanted to add to this by offering something new at the start of 2020. Supporting a club is in your bones and this beer feels the same. It's familiar, yet distinct. A satisfying pint that makes you feel at home."
"We see Spurs as the 'beating hart' of the Tottenham community, a central hub for football fans and residents alike. We both share values of bringing people together, creating revolutionary experiences and even world firsts like our microbrewery inside the stadium."