Here at Beavertown, we love cool stuff. And it's no secret how much we love our designs. Our ethos has always been to make everything look as good as it tastes, and never compromise on quality. So with that in mind...meet the 
Beavertown x Stubble & Co Rucksack.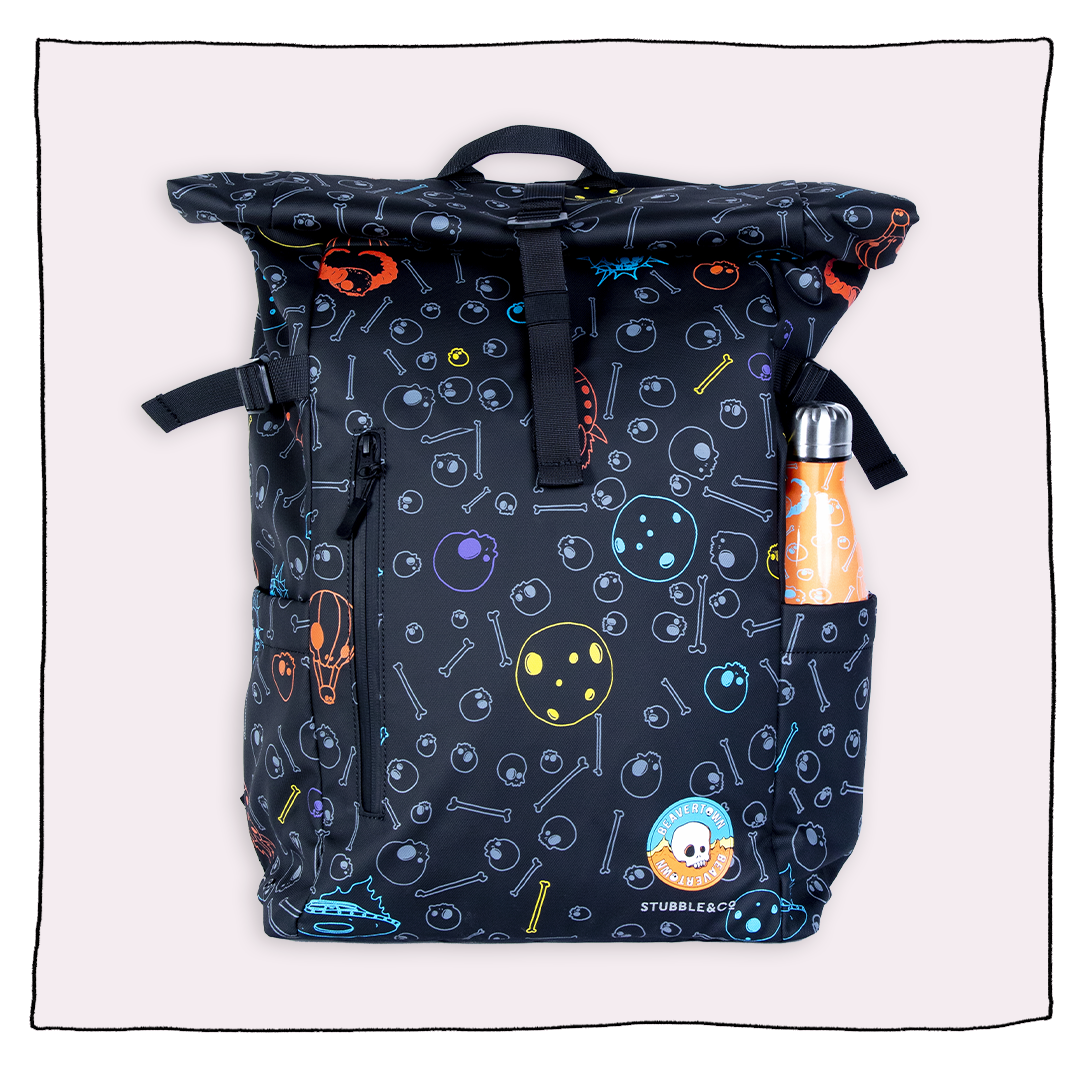 The NEW Stubble & Co Roll Top backpack. Functionality meets performance. Lightweight, durable and exceptionally comfortable, this is our ultimate backpack for all weather conditions and all planets.
Designed with cycling and the outdoors in mind, it features sealed seams, water-resistant zips, reflective logos and considered compartments for all your daily essentials.
Plus, it's made from robust recycled materials!