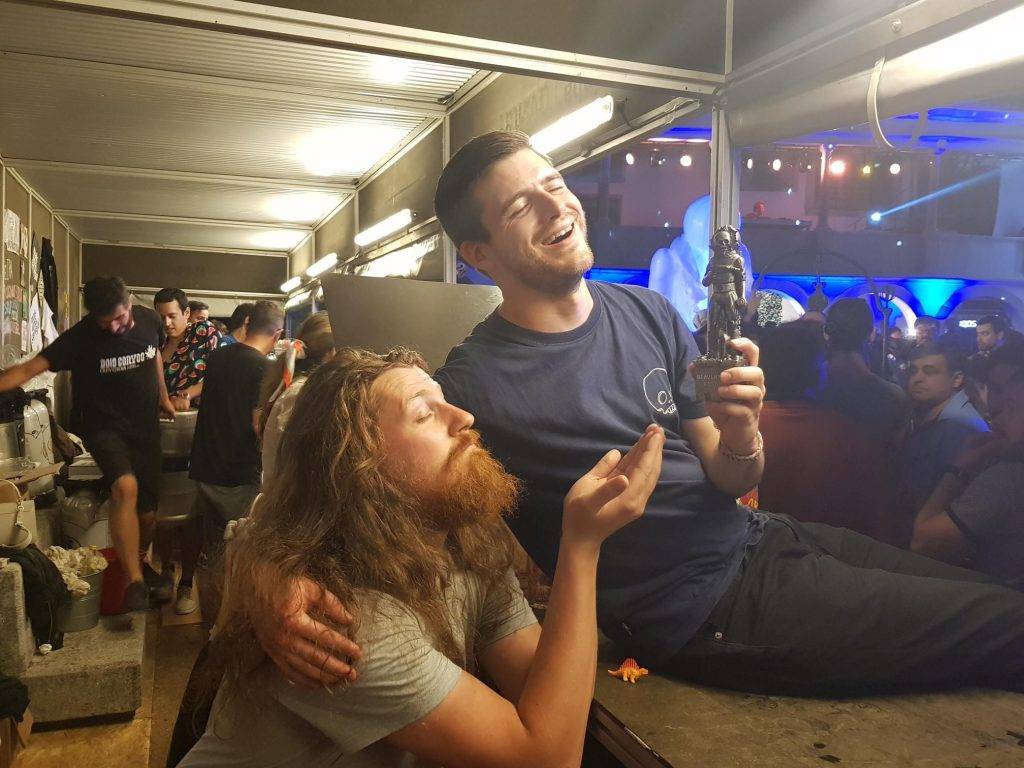 ABF in Portugal is one of the most unique craft beer festivals in the world. An international celebration of the finest craft beers, the festival goes on until the early hours hosting crazy music and expressive dance shows. We were lucky enough to send a few members of Team Beaver along to join in the madness.
Meghan Whaites – Events and Media Programming Manager
Favourite beer you tried?

It's always so hard to remember after a festival as you try so many beers from so many breweries. I remember Minky Boodle from Thin Man being really good. It's a beer I have heard about before but never managed to get my hands on so that was really exciting to try, plus who doesn't like a bright pink raspberry sour!

Best thing about the festival?

That you never knew what was about to happen. The arts aspect of the festival brought so much fun and so many 'what the hell is going on right now?' moments.

Best local eating/drinking spots?

Jenis Diner is the best for a hangover, double burgers, loaded fries & shakes.

Best afterparty place?

The festival was going on until the very early hours of the morning so we didn't get to explore many after party places.

Try any local beer?

Yes! What did I try? Who knows.

Have a chat with any other brewers?

Yes, everyone was lovely. It was fun to hang round with the Scottish clan from Against the Boarders who were having the best festival ever. Was awesome to meet the guys who had traveled over from the States, they were in as much awe of the festival as we were.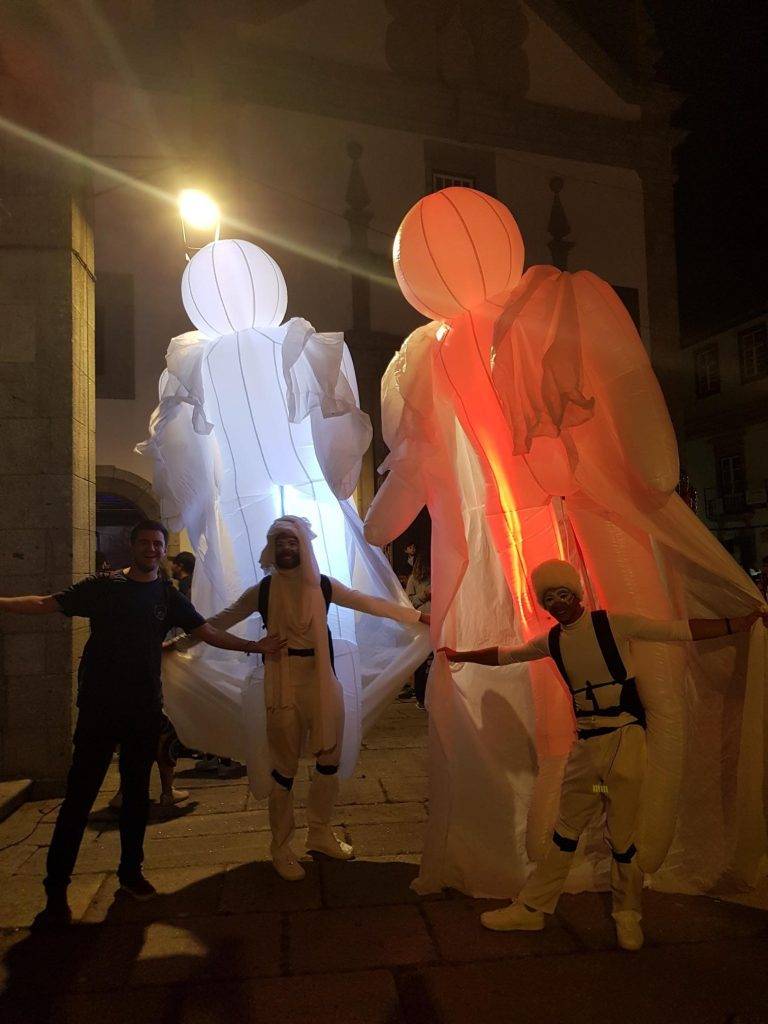 Jonnie Wesson – Sales Ops Manager
Favourite beer you tried?

Ruby's Tears by Marz Community Brewing Co. – classic Gose style beer and all I ever seem to want to drink at big beer fests after the first few IPA/stouts is sours & lagers so this was absolutely perfect to session for the first 2 days.

Honourable mention to Cerveja Letra's DDH IPL – super tasty & hoppy lager – great for the last 2 days when my stomach couldn't handle any more sour beer.

Best thing about the festival?

It was easily the wildest beer festival I've ever been to. Open air in the middle of the town with DJs playing great music until 4am some nights. Really fun atmosphere and it was nice that the beer wasn't the sole focus of the event. It was more like a massive party, accompanied by great art, music and then beers around the edge.

Best local eating/drinking spots?

Noterreiro bar kept us topped up with Sangria, ice cream, espressos and huge burgers.
Baptista Comidas e Bebidas was the one 'nice' meal we went for and it was great. Really good selection of local Portuguese wines.

Best afterparty place?

It went on so late the festival & after parties blurred into one… But from what I can remember Matriz Bar for dancing in a very basic bar that serves stupidly big G&Ts while playing some of the weirdest mixes I've ever heard (George Michael into System of a Down anyone?!) and Carga d'Agua for clubbing with a bizarre pay-as-you-leave type system.

Try any local beer?

Most of the breweries at the festival were Portuguese so we tried a lot! Would highly recommend Cerveja Letra (nice mix of all styles); Brewhands (very well made low ABV sours) and Lupum (the owner, Antonio, is a hilariously mad bastard but makes a great imperial coffee stout).

Best drinking innovation was on the second night though, when our glorious leader, Megs, took a 1.5L empty water bottle to a local bar and somehow convinced them to fill it up with Sangria for us (fruits and everything!) Instant festival legend and every other brewery near our stall were like moths to a flame once Megs returned with the goods. We did this about 15 more times over the next 3 days.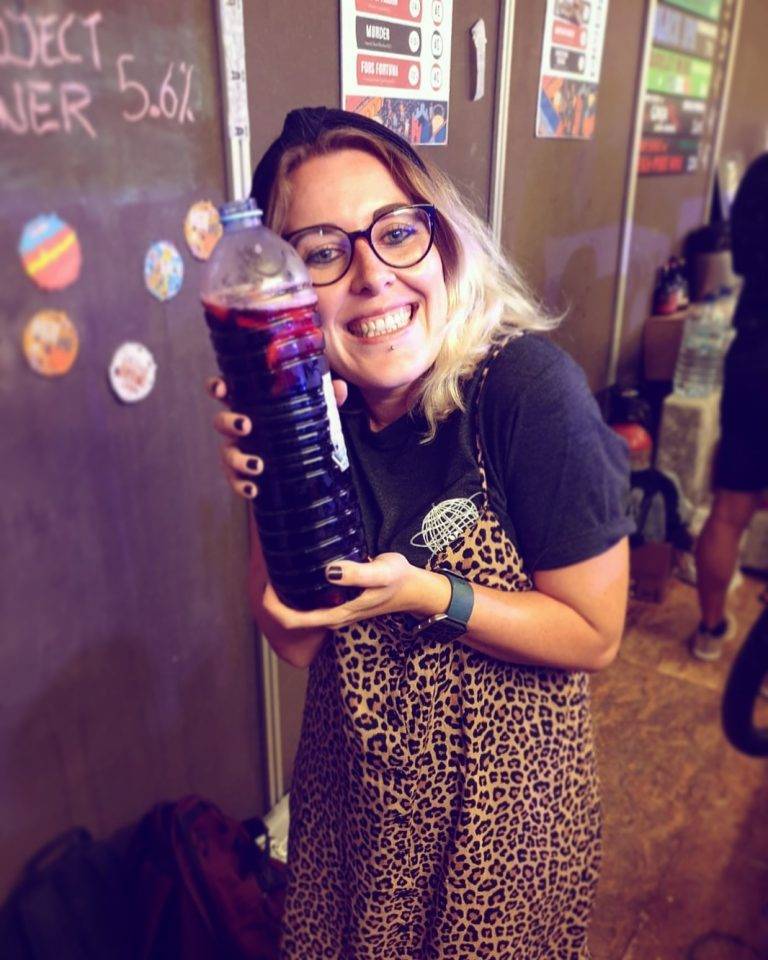 Have a chat with any other brewers?
Too many to remember! We were next to the CRAK Brewery guys from Italy who are always great craic… The Americans were all having a blast too by the looks of it and kept dragging me into random dance circles.

As the only member of the team who could speak broken Spanish I was employed to sit out on the front of the bar and do my best to translate between Portuguese/Spanish/English to drunk people shouting over the very loud music!

Shout out to Octavio too, the host of the festival, who mentioned that he was disappointed Logan didn't come every time we saw him for 4 days!

Sam Sharpe – Packaging Team

Favourite beer you tried?

I tried so many beers that it was hard to keep count of all the names but from what I can recall the German pils by CRAK brewery (do they like superkarra listischer hopfen?) was super clean and refreshing, and a really good German pils from an Italian brewery was just what was needed in the hot sun. Went down a little too easy!

Best thing about the festival?

The best thing about the festival was how friendly everyone was the atmosphere and the drinking culture in Portugal was so welcoming even with the language barriers! I was pretty sad to leave them all behind.

Best local eating/drinking spots?

There was a bakery stall located in the festival itself which sold some amazing pastries. One of the bars I could recall was a tiny little one on the outskirts of the festival called After Eights run by an old Portuguese man. Very cheap and great decor.

Best afterparty place?

After party again was at the After Eight pub. Good chat with some of the locals and a good send off as well!

Try any local beer?

I can't recall any local beers but I did get a chance to try some Portuguese moonshine, that's sadly all I remember of that night though but I'm sure it was good!

Have a chat with any other brewers?

I recommend the guys over at Crak brewery, one of the most friendly bunch of people I've ever met. Also had a lot of banter with the guys over at Beer Without Borders. As well as Thin Nan and Gigantic Brewery. All I can say after my first beer festival is that you'll definitely see me there next year!