Humans have evolved to a point where the instant the first rays of Summer sun touches their skin, their brains will immediately send out one, all-important 5 letter message to the rest of the body: 'LAGER'.
Secondary messages will then begin to flood the central nervous system such as 'COLD', 'REFRESHING', 'IDEALLY CITRUSSY', 'BEER GARDEN'. And then the next thing they know they're negotiating 3 lanes of traffic on an electric scooter in flip-flops, in search of refreshment. It's an essential reflex developed over many centuries.
And, as it happens humans, Beavertown have created just the lager for you.
Introducing SUNLIGHT. It's a crisp, clean, lighter lager, that at 3.8% ABV is made to be drunk in the sunshine.
TASTE PROFILE: CLEAN & CITRUSSY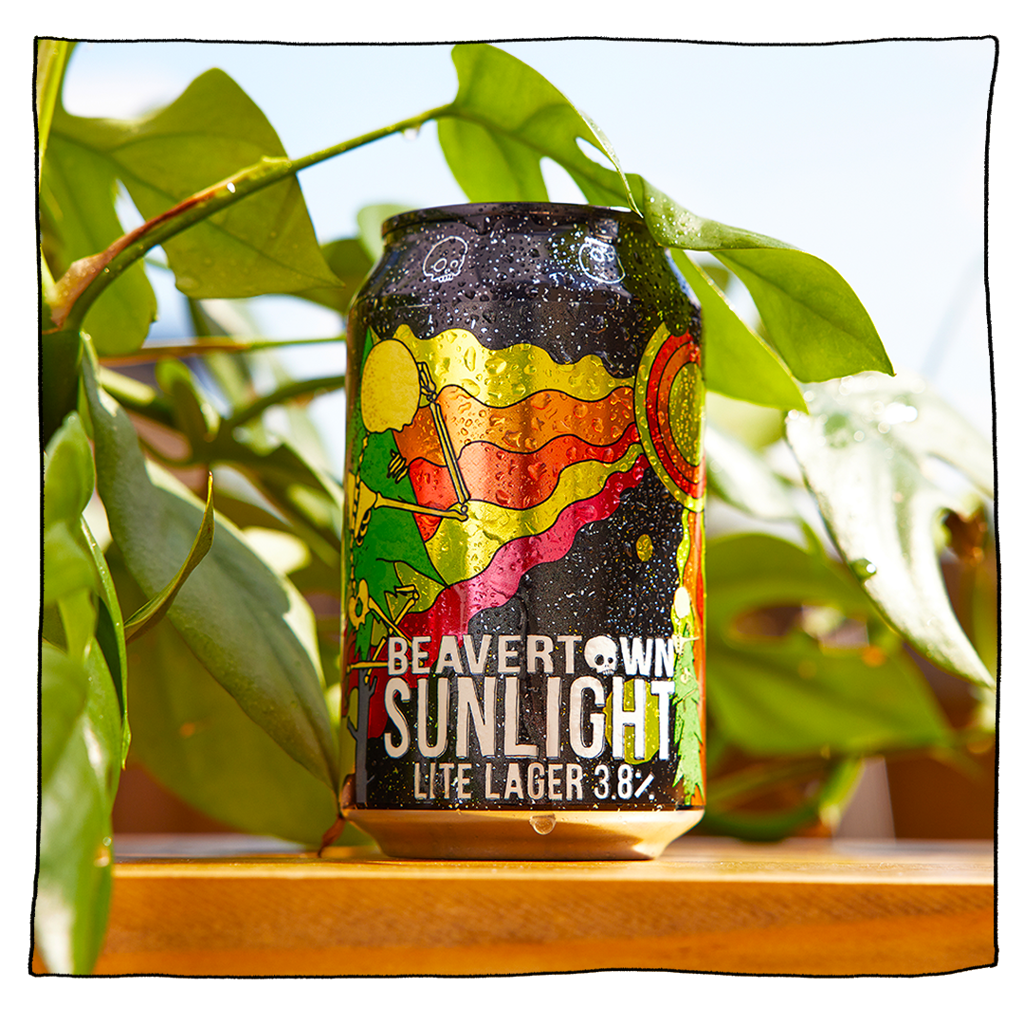 No-one really knows what halcyon means. But if you picture yourself on a classic, possibly even halcyon summer day, the sun is shining, you're outdoors, pint in hand and the beer is cold, clean and refreshing. And that's exactly what Sunlight is.
With its crisp, citrussy taste, it's a perfect no-frills, easy-drinking summer beer. Forget tropical or juicy or hoppy, this is not the time to be talking about mouth-feel, this is lighter lager done better. Tailor-made to be drank in a park, at a BBQ, or the second the dial goes over 17 degrees centigrade. AKA Summer.
THE BEST SUMMER REFRESHMENT – BEST SERVED COLD AND OUTDOORS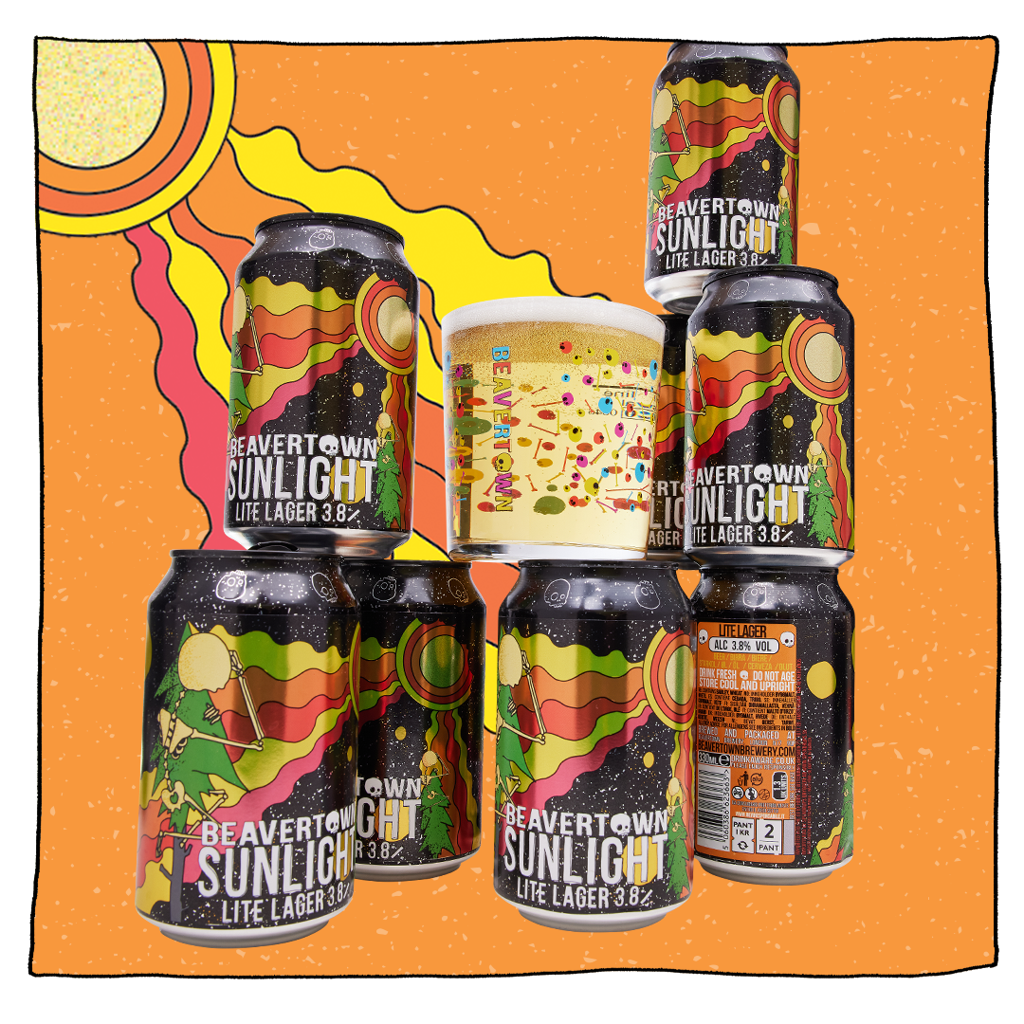 Sun's out laser-guns out. SUNLIGHT has two very distinct serving suggestions: Best served cold and outdoors. It's not complicated.
There is overwhelming scientific research* to suggest that lager is enjoyed up to 30% more when accompanied by the sizzle of sausages on a BBQ, the breaking of waves on the beach, or the distant beat of a festival.
As the temperature goes up, cool yourself down with a lighter (if you didn't know, it's a lower 3.8% ABV) lager that will leave you feeling refreshed rather than bloated. If ever there was a lager laboratory-designed to be drunk on a lilo, it's this. So grab a SUNLIGHT from the fridge and head outside with the sun on your back.
*probably